Stretch For Your Chest
Stretch It: Elbow Pec Stretch
I love my personal trainer, and boy does she love push-ups! We did tons of variations yesterday including Diamond Push-Ups, and now my pecs and the front of my shoulders are so unbelievably sore. She thought they might be, so before I left, she showed me this stretch to do that perfectly targets the front of my upper torso.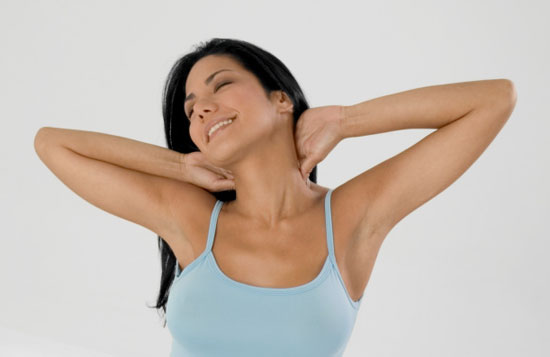 To learn how to do this simple stretch that feels so good read more.
In a standing or seated position, lift your arms overhead. Bend your elbows and clasp your fingers behind your head.
Actively draw your elbows back as you press your chest forward. Stay here for 30 seconds.
Then tilt and turn your head slightly in all directions, trying to find positions that deepen the stretch even further.