Strike a Yoga Pose: Double Pigeon
I love hip opening poses and Double Pigeon might just top my list of faves. This pose allows the hips to open like Pigeon pose, but also simultaneously stretches both glute muscles and the lower back. This pose is great for yoga beginners, runners, bikers, and expectant mothers preparing for labor.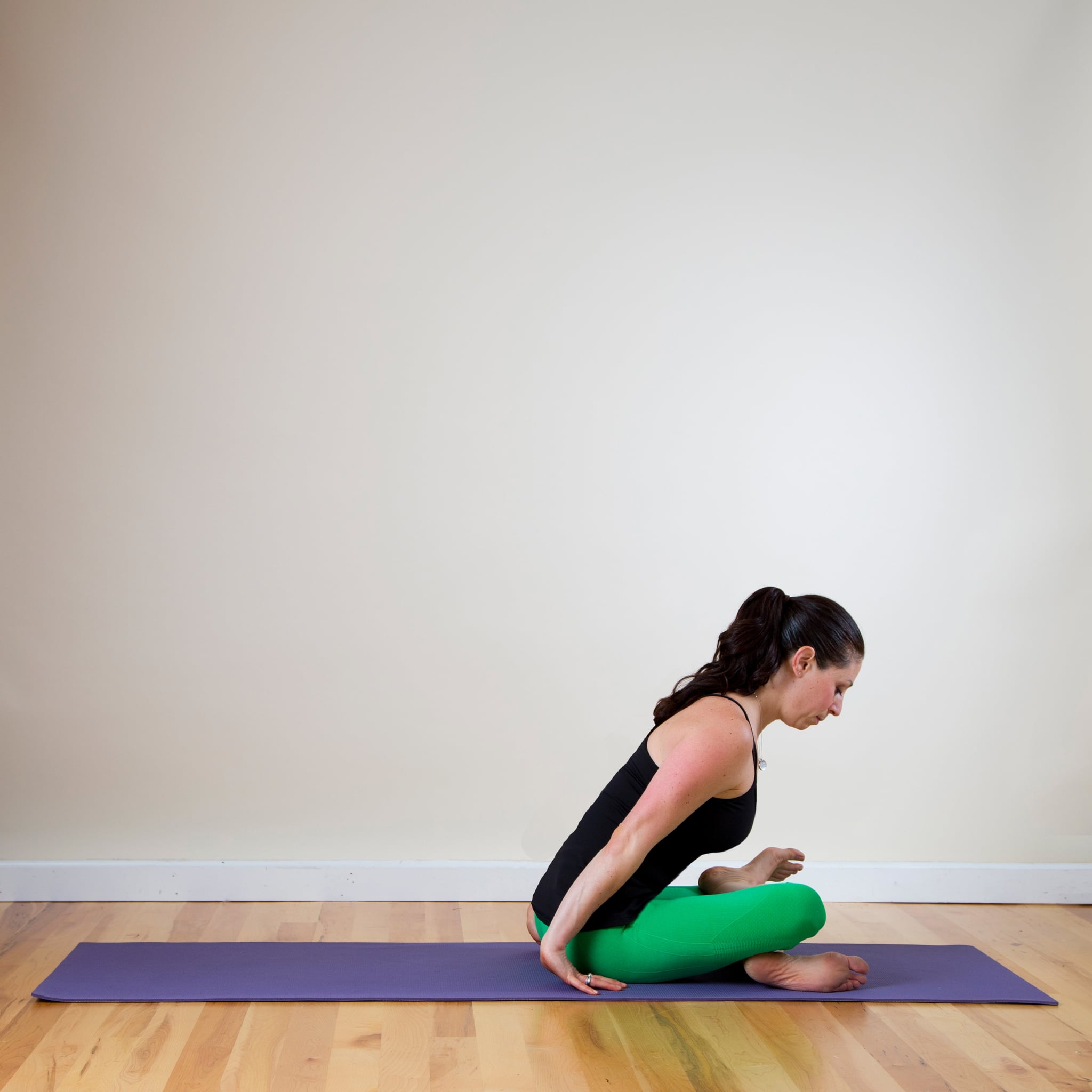 Start seated in butterfly, then move your right foot slightly away from you (essentially to get it out of the way for a moment).
Bring your left knee in front of your left hip with you left shin parallel to your pelvis and your knee bent to 90 degrees.
Using your hand, place your right ankle on your left knee. You want your shins stacked on top of each other. Try to bring them so they're parallel with each other — use the edge of my mat as a guide. You'll know you're doing it right when you gaze down, and see that your legs make a little triangle.
You may find your top knee to be way high up towards the ceiling — that's OK; it just means that your hips are tight, so just stay where you are and breathe. Working on this pose will help to open those tight hips, so try not to get frustrated. Wherever you are in poses is where you should be.
If it feels comfortable, place your hands in front of your shins and walk them out as far as you can, folding your chest towards your legs. Move slowly because this pose can go from easy to intense with the slightest movement.
Stay here for at least five breaths. If you can, I recommend hanging out in this pose for a few minutes though — your hips will feel amazing.
When you're done, slowly step your feet back to Downward Facing Dog, and when you're ready, step your right knee forward and do the other side.