Strike a Yoga Pose: Side Crow
Good ol' Crow post perfectly illustrates that yoga is not all about stretching. Arm balances take arm strength and a balanced core. The twisted variation known as Side Crow may look more difficult than your basic Crow, but some people find it's actually easier. This pose strengthens your shoulders and abs, and the twisting will also increase flexibility in your lower back.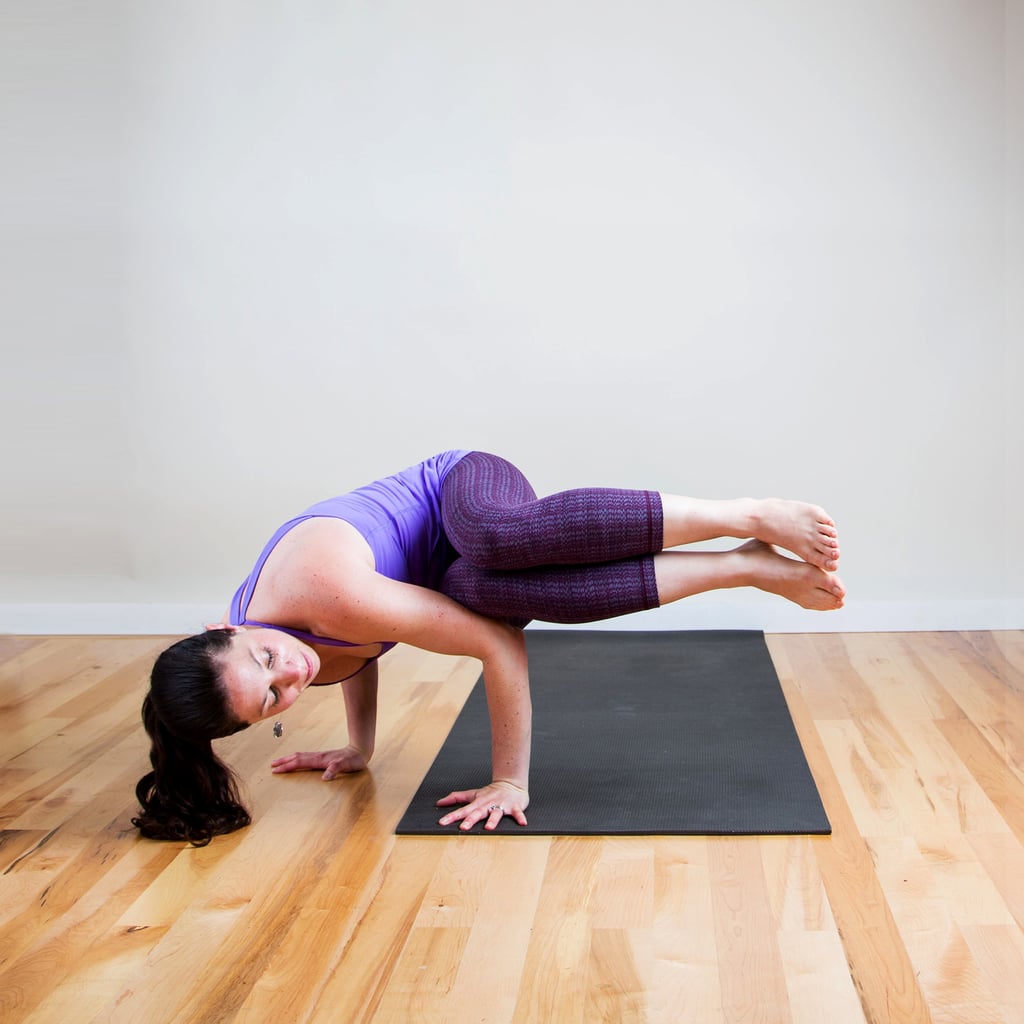 Sanskrit Name: Parsva Bakasana
English Translation: Side Crane Pose
Also Called: Side Crow

Begin squatting down on your mat with your knees and feet together. Rotate your torso to the left and place both palms flat on the ground, shoulder width apart. They should be perpendicular to your thighs.
Spread your fingers as wide as you can and begin to shift to the left, putting some of your weight into your hands. Your outer left knee is going to rest on your right elbow and your outer left thigh (close to your hip) is going to rest on your left elbow. Think of your arms as the legs of a table, and your left thigh is the tabletop.
Try to keep your knees together as you shift all your weight into your hands and slowly lift your feet off the floor.
It's OK if you lose your balance and fall over. Just keep trying until eventually you can hold this pose for five even breaths.
Then lower your feet back to the floor. Rotate your torso over to the left, place your palms on the ground, and try this pose on the right side.