Strong Smelling Foods Help Weight Loss
Want to Eat Less? Eat Aromatic Foods, Study Says
The more you eat, the more likely you are to gain weight. That means if there's a way to encourage eating less, it can help people drop pounds and prevent weight gain. Researchers at the Wageningen University and Research Centre in the Netherlands may have unlocked the secret. In a recent small 10-person study published in the journal Flavour, participants who ate foods with strong aromas took smaller bites. Smaller bites = eating less = weight loss.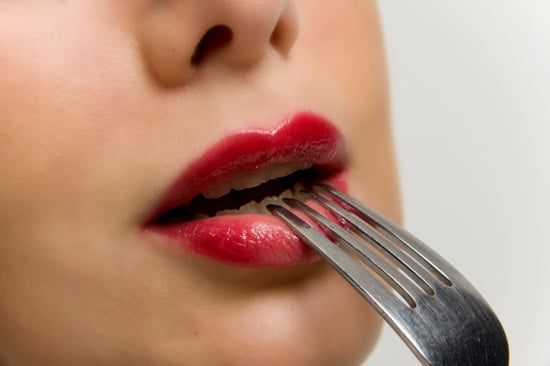 The study involved serving participants a regular sized dessert portion of custard through a tube while strong vanilla custard smells were delivered directly into the backs of the participants' noses. The custard eaters controlled how much dessert came out of the tube with a button. Researchers weighed the custard cup after each "bite" and found that the strong, pleasant smell encouraged smaller bites. Why? The scientists believe the participants cut back on the amount of food they consumed so their taste buds wouldn't go into flavor overload.
This study only focused on the one, sweet-smelling scent of vanilla custard. But the findings suggest changing how foods smell could result in a five to 10 percent decrease in intake per bite, indicating that eating strong-smelling foods in general might be the answer to help people eat less. The researchers suggest that infusing foods with stronger smells could fool the body into believing you've eaten more than you actually have, which would help control portion sizes. This brings up an important question. I'm all for eating foods that are naturally aromatic to encourage eating less, but how would you feel about eating strong-smelling foods that scientists create specifically for weight loss?