Study Finds Fecal Matter in Hotel Rooms
Fecal Matter Likes to Stay in Hotel Rooms Too, Study Finds
When arriving to your hotel room, it looks as clean as you expected: crisp white linens and neatly folded fresh towels. Looks are deceiving, however, since a recent study of nine American hotels shows fecal matter to be hidden throughout the room.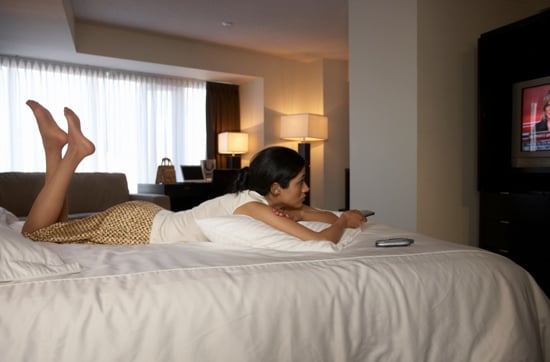 Researchers from the University of Houston swabbed 19 hotel room hot spots, testing everything from light switches to doorknobs, and found the fecal bacterium E. coli hiding on 81 percent of the surfaces. Anything others have touched including remote controls, switches on bedside lamps, kitchen sinks, and the telephone all tested positive. The main light switch in the room was found to be the worst. Researchers even found bacterium on the mops and sponges housekeepers use to clean the rooms.
Although sickening to think about, the good news is that although a hotel room isn't as clean as a hospital, staying in one won't necessarily make you sick. The study wasn't conducted to scare people from staying in hotels, but rather to give housekeeping managers a kick in the pants to implement more effective disinfecting techniques and to focus on commonly touched items that don't normally get cleaned. Some hotel chains are already getting the picture, including Best Western: it's beginning to equip housekeepers with black light testers and is offering a sanitary wrap for remote controls. Hampton Inns has launched commercials showing its hotel rooms dressed in Hazmat suits to show customers its dedication to cleanliness.
For you traveling germaphobes out there, take matters into your own hands. To avoid microscopic creepy crawlies, be sure to pack sanitizing wipes in your suitcase and wipe down hotel surfaces before you touch them.
Will this news stop you from staying in a hotel?