Study Indicates Women More Resilient Than Man
Weigh in: Are Women More Resilient Than Men?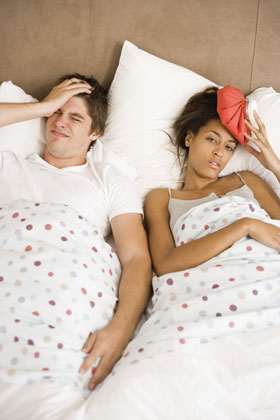 Ask most women and they will tell you men can act like serious wusses when sick or injured. I don't know if it is an old wives' tale or a stereotype — but I remember my mother only being sick once when I was child (which was awesome because we had Dairy Queen for dinner that night). A recent study now kind of backs up my very unscientific conclusions about the genders and sickness. The study, based on data from 48,394 people, found that women were 14 percent more likely to survive a traumatic injury than men. Involved in the study Dr. Adil H. Haider, of Johns Hopkins University School of Medicine, explained the findings like this:
"I know some people may think women are the fairer sex, but as far as trauma goes, and their ability and tenacity to survive, women may even have a better evolution than men. Women have to take care of kids, survive childbirth, do things that men aren't expected or built to do. In some events, female sex hormones kind of enhance the immune system."
Researchers feel that the female hormones' effect on the immune system could also be why women are more likely to suffer from autoimmune diseases like lupus than men.
I am wondering what you think of all this? Has this been your experience? Share your opinion in the comment section below.