Study Links Lack of Sleep to Aggressive Breast Cancer
New Research Links Lack of Sleep to Aggressive Breast Cancer
Getting enough sleep is a much-needed factor for functioning well in your day-to-day life, and it's something many of us strive for when it's time to settle in for the night. If you're among the need-more-sleep set, new research has found even more worrisome news for the sleep-deprived: lack of z's is linked to an increased risk of an aggressive form of breast cancer.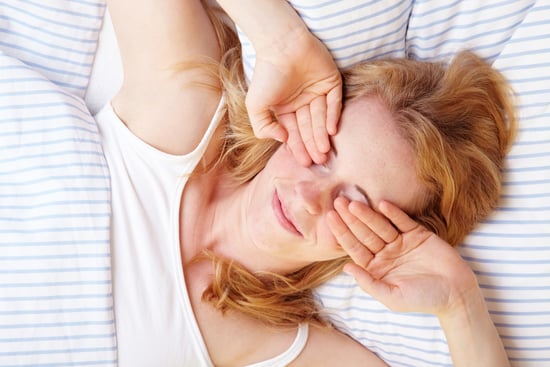 The study, published in the journal Breast Cancer Research and Treatment, surveyed 101 postmenopausal women with breast cancer and found that those who reported sleeping the fewest hours a night in the two years before their diagnosis had higher tumor recurrence scores. The higher scores correlated to a higher risk of recurrence as well as more-aggressive tumor types, and the authors note that the study is the first to show that lack of sleep increases your risk of developing more-aggressive breast cancer. The link, however, was only seen in postmenopausal women; there was no correlation between lack of sleep and aggressive cancer in women who had not gone through menopause.
Not getting enough sleep has been shown to affect all aspects of your life (including whether you'll be more likely to live a long life!), so keep these expert tips for getting more sleep in mind if you're sleep-deprived.