Study Says Vitamin D Supplements Can Harm Heart
Too Much Vitamin D Can Be Harmful For Your Ticker
In the Summer, we don't need to worry about getting enough vitamin D since we spend so much time in the sun. When cold weather blows in, most of our skin is covered and we spend less time outdoors, so doctors often recommend taking vitamin D supplements. Before you start popping capsules, be warned that a recent study presented at the annual meeting of the American Heart Association shows too much vitamin D can be dangerous for your heart.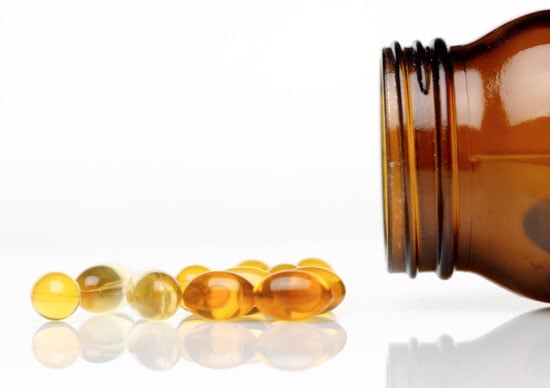 When higher than normal levels of vitamin D are found in the blood, it can cause your heart to beat too fast and out of rhythm, a condition known as atrial fibrillation. Taking supplements doesn't automatically put you at risk since people absorb them differently, but high levels of vitamin D only happen in people who take supplements. That means if you do take over-the-counter Vitamin D, it's important to have your blood tested to make sure your levels are within a healthy range (41 to 80 nanograms per deciliter). Also talk with your doctor about the dosage that's right for you.
The RDI of vitamin D for healthy adults is 600 IU (15 micrograms). You can skip the supplements (and the risk to your heart) by making sure to get your fill of vitamin D-rich foods such as milk, soy milk, salmon, tuna, egg yolks, and cheese. For more sources, check out this list of 10 common foods high in vitamin D.