Study Suggests That Eating Meat Can Lead to Urinary Tract Infections (UTIs)
Chicken, Sex, and UTIs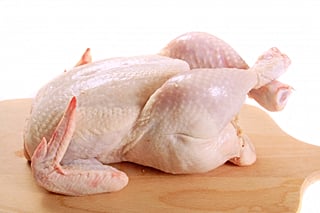 Because I was a vegetarian through college, I keep a mainly meat free diet but I also think eating less meat is healthier for me and the environment. Now a new study linking meat to urinary tract infections (UTIs) has given me another reason to stay away from factory produced meat.
The good news is that the two-year study did not show that eating meat directly led to UTIs. What the study did show is that E. coli, a harmful bacteria that is commonly found in mass produced meat can travel from the anus to the vagina and urethra during sex, leading to the infection. Even if the bacteria does not cause a major intestinal infection, it can still live in the digestive tract where it can be passed to other parts of the body. The research team study looked specifically at chicken sold in supermarkets and restaurants.
If you want to reduce your risk to the bacteria, follow these guidelines when handling meat. As well, always wash up before and after sex to prevent your risk of infection.