Stylish Flattering Sweatpants
Sweatpants Update: From Frumpy to Fab!
As much as I've tried to purge my closet of baggy, unflattering sweatpants, I can't seem to find it in me to say goodbye to these cozy pants — when it comes to comfort, they really are incomparable to anything else I own! It's been awhile since I've shopped for sweatpants, but after some online perusing, I was happy to see that the selection is better than ever. And not only that, but they've advanced over the years — to sexy, sophisticated pants you can wear to the gym, yoga, or when running errands. Enjoy!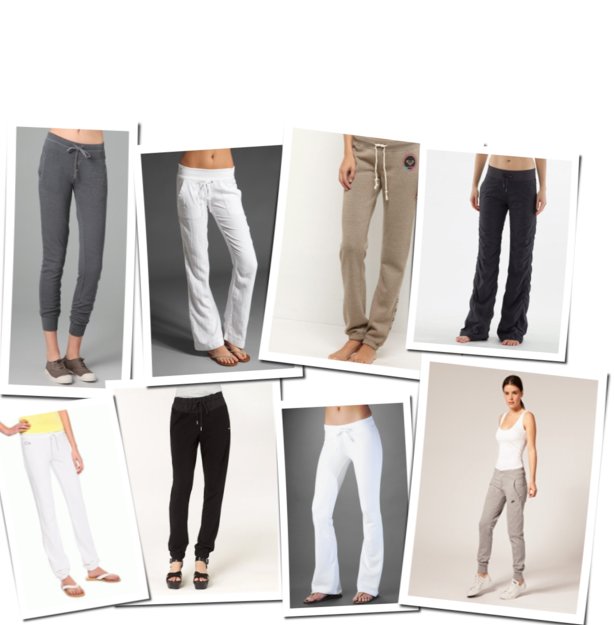 Clockwise from top left: Heather Overdyed Active Jogging Pants by Splendid ($60), Vintage Gauze Sweat Pant by Splendid ($110), Windfall Sweatpants by Roxy ($45), Studio Pant by Lululemon ($98), Cotton Cuffed Sweat Pant by Nike ($47), Marissa Sweatpant by True Religion ($92), Relaxed Sweatpant by Juicy ($128), Garment Washed Cuffed Sweatpant by Lacoste ($105)