Substitute Fats in Baked Goods With Applesauce, Egg Whites, or Yogurt
Do You Substitute Fats in Baked Goods?
After a meal of homemade veggie soup, my roommate decided to bake two dozen cupcakes. So much for a day of healthy eating — at least that's what I thought. Instead of using oil, butter, and eggs in the batter, she went for applesauce, yogurt, and egg whites. She also whipped up a frosting from light cream cheese — talk about a healthy makeover! Even though I could taste a slight difference, they were still pretty crave-worthy.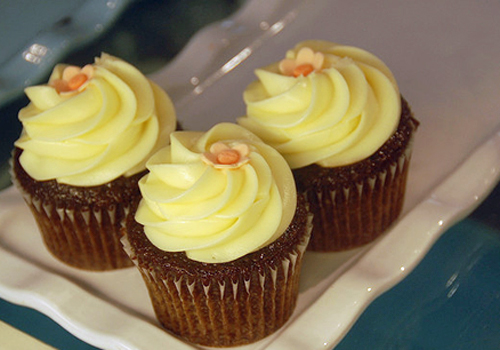 Because baking is such an exact science, I usually don't swap out fats unless I have a recipe to follow, but I do substitute whole grains for refined grains. How about you — do you give your cupcakes a healthy makeover, too?
Source: Flickr user Roshan V