Is Sugar Addictive?
Do You Think Sugar Is as Addictive as Drinking or Smoking?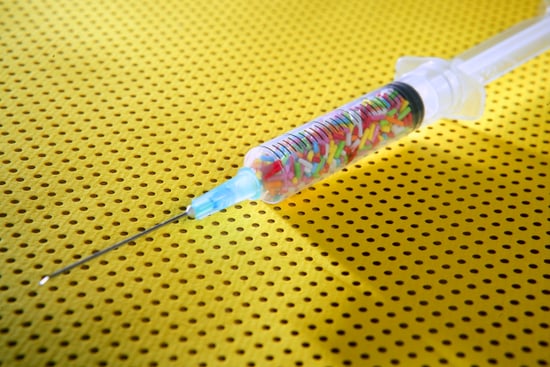 If you thought a little sugar never hurt anyone, think again. 60 Minutes reported that the average American consumes 130 pounds of sugar a year, and scientists are confirming that this overloaded amount is causing liver damage, heart disease, and cancer. While we are biologically designed to enjoy sweet tastes because they are a sign that a food isn't poisonous, in today's society, most of our sugar ingestion comes from a refined source, stripped of its nutrients, fiber, and natural makeup.
Sugar, even the smallest amount, activates the brain and releases a burst of dopamine into the bloodstream, much like cocaine's effect on the body. Just like drug addictions, the highs diminish with the more sugar you consume, so you develop a craving for more and more to get that same feel-good fix.
While it's hard to fathom that sugar is as addictive and deadly as a drinking or smoking habit, several studies are currently proving otherwise. How do you feel about the great sugar debate? Perhaps in the near future, we could see warning labels appear on soda cans and candy boxes, urging consumers to reduce consumption.