Sugar Tax Proposed After Study
Researchers Call For a Tax on Sugar
According to researchers at the University of California, San Francisco, sugar is as dangerous as alcohol and tobacco. And just like other legal vices, they think regulators should put restrictions on its sale and availability by taxing any processed foods that have added sugar, including soda, some juices, chocolate milk, and sugared cereal, as well as proposing age limits when it comes to buying sugary foods.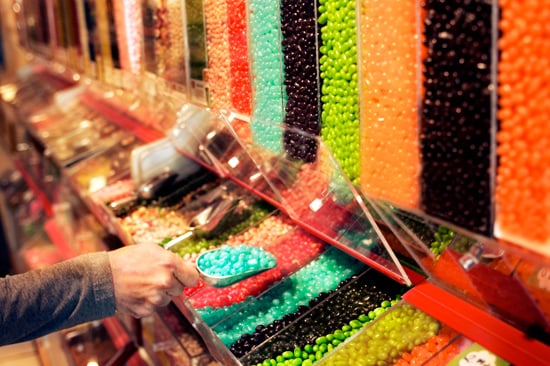 In an article published today in the journal Nature, UCSF doctors feel the rise in obesity, diabetes, and other diseases has gone too far, and it's time for the government to get involved. The research team also feels sugar should be removed from the FDA's Generally Regarded as Safe list.
The idea of restricting sugar isn't a new thing. The debate on issuing a soda tax has been discussed for years, as well as limiting sugary foods when it comes to food stamp programs and availability of chocolate milk and sodas in schools. But a tax on sugar in general? Not everyone is in agreement. Since there's no evidence that such health issues as obesity and diabetes are caused by a single food or nutrient, some nutritionists don't believe taxing sugar will even be effective. Instead of focusing solely on sugar, cofounder of the Yale Prevention Center says, "The focus should be on the overall nutritional quality of foods, not just one nutrient." What do you think?