Summer Olympics Movies
Gold, Silver, and Bronze: Winners of the Best Summer Olympics Movies
We are in countdown mode over the London 2012 Summer Olympics. To bide our time, we're reading up on athletes, checking out Olympic sites, and catching up on our favorite Summer Olympics-themed movies. If these movies were an Olympic event, then here's which ones would get our vote!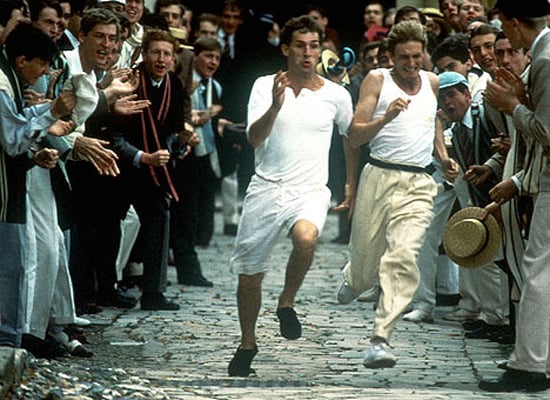 Chariots of Fire
The Oscar-winning drama is an inspirational tale of two sprinters who ran for Great Britain in the 1924 Paris Olympics. Both highly religious and highly determined, Chariots of Fire, like any great sports film, tugs at your heartstrings as you watch the obstacles each man must endure on his journey. To celebrate the 2012 London games, this Oscar-winning drama is being rereleased.
See which other Summer Olympics-themed movies we're loving right now!
Prefontaine
With an impressive seven records in distance track events during the '70s, long-distance runner Steve Prefontaine (played by Jared Leto) is often credited for inspiring the running boom of the '70s. This biopic follows Prefontaine (and his easily recognizable handlebar mustache) through his notable college running career and his path to the 1972 Olympics. Prefontaine fell just short of a medal, placing fourth overall in the 5,000 meter. Sadly, he never got the chance to compete in the 1976 games; at the young age of 24, he died in a tragic car accident.

Munich
While not specifically about the games itself, Spielberg's film follows the aftermath of the Munich Massacre, the tragic event that overshadowed the 1972 Summer Olympics. On the last day of the games, Palestinian terrorists broke into the Olympic Village, taking 11 Israeli athletes, coaches, and officials hostage. By the end of the day (and an intense standoff), all hostages and three of the five terrorists were dead. Munich mostly chronicles the aftermath of the massacre, involving a secret assassination plot by the Israeli government to track down and kill those involved with the massacre.