Summer Running Tips
Must-Dos For Your Summer Run
Who needs a treadmill? With clear skies and long days on the horizon for the next few months, it's time to move your run outside. Stay safe, comfortable, and cool with these Summer must-dos for runners.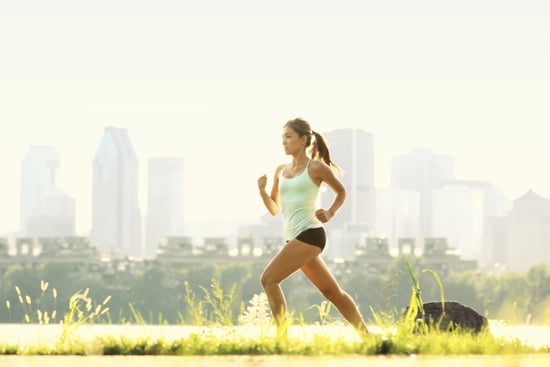 Go early or late: With temperatures rising, a midday run may not be in the cards. Don't let another too-hot day convince you to skip a workout; work around oppressive temps by going at sunrise or sunset. If the idea of waking up early to run isn't exciting to you and you'd rather relax after work than go for a run, read our tips on how to become a morning runner.
Hydrate: The warm weather means you'll need more water than you've been used to in cooler seasons, so make sure you drink enough throughout your day in order to stay hydrated. It'll help ensure you don't cramp or feel tired during your run, and will give you more energy as well.
Wear sweat-wicking clothes: Now is not the time to wear that old concert T-shirt; performance wear made specifically with material to keep you comfy on your long run should be your priority. Look for clothes made with strategic mesh panels and breathable and sweat-wicking fabrics to keep you cool and dry while you run; your post-workout self will thank you. You don't have to spend a lot for performance gear; here are five places with cute, affordable fitness clothes.
Protect yourself: A daily jog in the sun exposes you to dangerous rays, so protecting yourself from harmful UVs should be a top priority. Check out our tips on how to choose the right sunscreen, and invest in a hat and workout sunglasses to make sure you protect your eyes and face from damaging rays.
Cooldown: Always an essential part of any workout, the cooldown becomes even more so after a sweaty workout. Make the end of your workout a gradual slow down, followed by stretching, to slow your heart rate safely and prevent you from overheating.