Summit on the Summit Trek Starts Today With Jessica Biel, Emile Hirsch, and Lupe Fiasco
Jessica Biel Mounting Kilimanjaro Today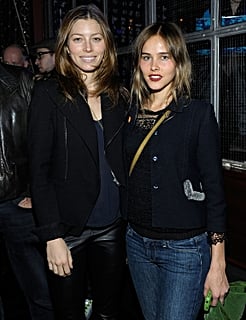 Keep your thoughts with Jessica Biel today as she sets out on her trek up Mt. Kilimanjaro. Biel won't be alone, though — Lupe Fiasco, Emile Hirsch, and Isabel Lucas are just a few of the notables joining her on this fundraising climb for Summit on the Summit.
Summit on the Summit is hoping the celebrity-filled trek will raise money, as well as bring awareness to the growing need for clean drinking water worldwide. Folks are encouraged to sponsor the climb via the Summit on the Summit's interactive website, which will also be tracking the progress of Biel and the rest of the team as they trek 20,000 feet up the Tanzanian mountain.
The journey is expected to last a week, with each team member carrying about 30 pounds of supplies in their backpacks. Training began months ago, and though it's not a hard climb in terms of technical expertise, the altitude and low temperature of the climb can make it extremely difficult — shortness of breath, headaches, dizziness, and fatigue are not uncommon in these kinds of environments. Good luck, Jessica!