Sunglasses For Running and Biking Workouts
Do You Wear Sport-Specific Shades For Your Workouts?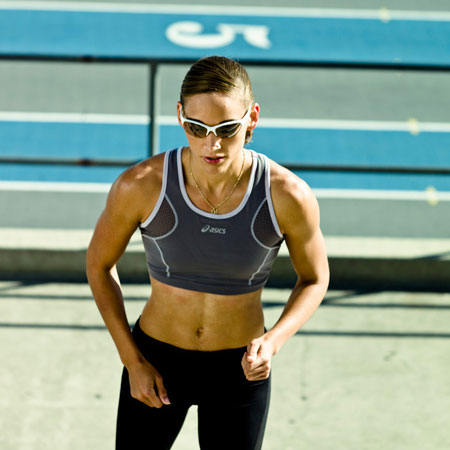 Protecting your eyes during an outdoor workout may not be a top priority for you, but that doesn't mean it's not a good idea. The same UV rays that damage your skin can damage your peepers. I met with a few women from Oakley, the sporty sunglasses giant. Along with many other sports gear companies, Oakley has designed women-specific products for running and biking, with input from its athletes, like Olympic hurdler Lolo Jones. Our skulls, among other things, are shaped differently than men's — higher cheekbones, for one.
Oakley found, though, that most women (not all, mind you) like to wear more fashionable shades when working out. They want a pair of sunnies they can wear on a run and out to brunch. While my oversize cat-eye sunglasses don't cut it on the bike, I forgo shades when running. What about you?
Source: Oakley