Sweet Potato Chips and Haricot Vert Recipe From Trainer David Kirsch
David Kirsch Dishes His "Turkey Day" Sides
The following post was written by New York-based trainer David Kirsch.
Earlier this week, I shared with you my fat-saving tips in David Kirsch's Thanksgiving Makeover. And while you are putting the touches onto your turkey day menu, I've got a two side dishes for you to try.


To check out DK's sweet potato chips and his green bean recipe keep on reading!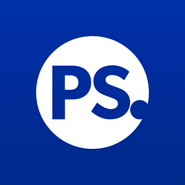 Oven-Roasted Sweet Potato Chips
Ingredients
2 sweet potatoes
1/4 cup olive oil
1/4 tsp grated nutmeg
small bunch chives, chopped, to serve.
Directions
Preheat oven to 350F.
Cut the potatoes into wafer-thin slices — a mandolin is best for this.
Put the oil in a large bowl and whisk in the nutmeg and fresh black pepper. Add the potato slices and toss to coat.
Spread the potato slices out in single layers on 2-3 large cookie sheets. Roast for 8 minutes, then turn over and roast for a further 8-10 minutes, until golden and crisp.
Transfer to trays lined with kitchen paper and blot any excess oil, then sprinkle with a little crushed sea salt and chopped chives before serving.
Serves 4.
Information
Category

Side Dishes

Cuisine

North American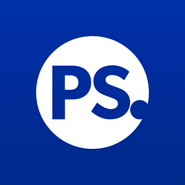 Haricots Verts with Shallots and Almonds
Ingredients
1 pound haricot verts, trimmed
2 shallots, thinly sliced
2 Tablespoon olive oil
1/4 cup slivered almonds
Directions
Preheat oven to 450F.
Blanch the beans in a large pan of boiling water for 1 minute, drain and shock by immediately plunging them into a bowl of ice water. Drain and pat dry with kitchen paper.
Put the beans in a large bowl with the shallots and olive oil and toss together. Lay the beans on a large cookie sheet and scatter over the shallots.
Roast for 15 minutes, until the beans are tender and the shallots are soft. Sprinkle over the almonds and roast for a further 1-2 minutes, to toast the almonds.
Serves 4.
Information
Category

Side Dishes

Cuisine

French
For more tips, recipes, and workouts, be sure to check out all of David's posts here on FitSugar.
Flickr User Pictures from Heather