Symptoms of Omega-3 Deficiency
Sleepy and Forgetful? It Could Be an Omega-3 Deficiency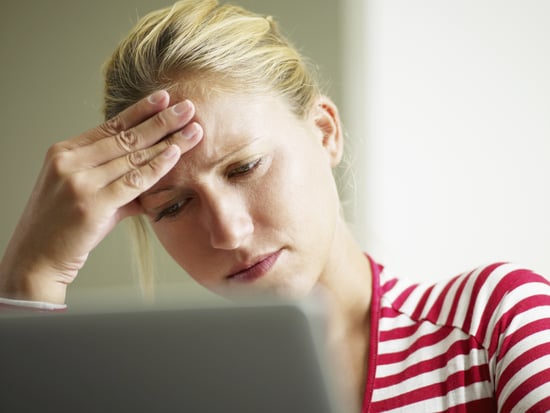 Are you unusually sleepy and have trouble remembering simple things like what you walked into the kitchen for? If you're getting enough of both beauty sleep and exercise, then you might want to take a closer look at what's going into your meals. Are you getting enough omega-3s? Women should aim to get 1.1 grams (1,100 mg) a day. Seafood is an excellent source, so vegetarians and vegans who don't eat fish may be particularly prone to an omega-3 deficiency. Those whose diets are too high in omega-6s — foods such as corn oil, soy oil, safflower oil, and sunflower oil — are also at risk. Symptoms include:
Fatigue
Poor memory
Immune weakness
Dry skin, eczema, or hair loss
Heart problems
Reproductive problems
Mood swings or depression
Poor circulation
If you're experiencing these symptoms and think it may be caused by a lack of omega-3s in your diet, then talk to your doctor. Increasing your consumption of omega-3 eggs, canola oil, walnuts, flaxseed, flaxseed oil, soybeans, chia seeds, and cold-water fish such as salmon, trout, cod, and anchovies can relieve these symptoms. If you don't eat enough of these foods, then you may want to take fish oil capsules. Aside from preventing omega-3 deficiency, getting enough omega-3s can also reduce inflammation, decrease joint pain, fight obesity, reduce exercise-induced asthma, lower blood pressure and cholesterol, and may reduce your risk for heart disease and diabetes.