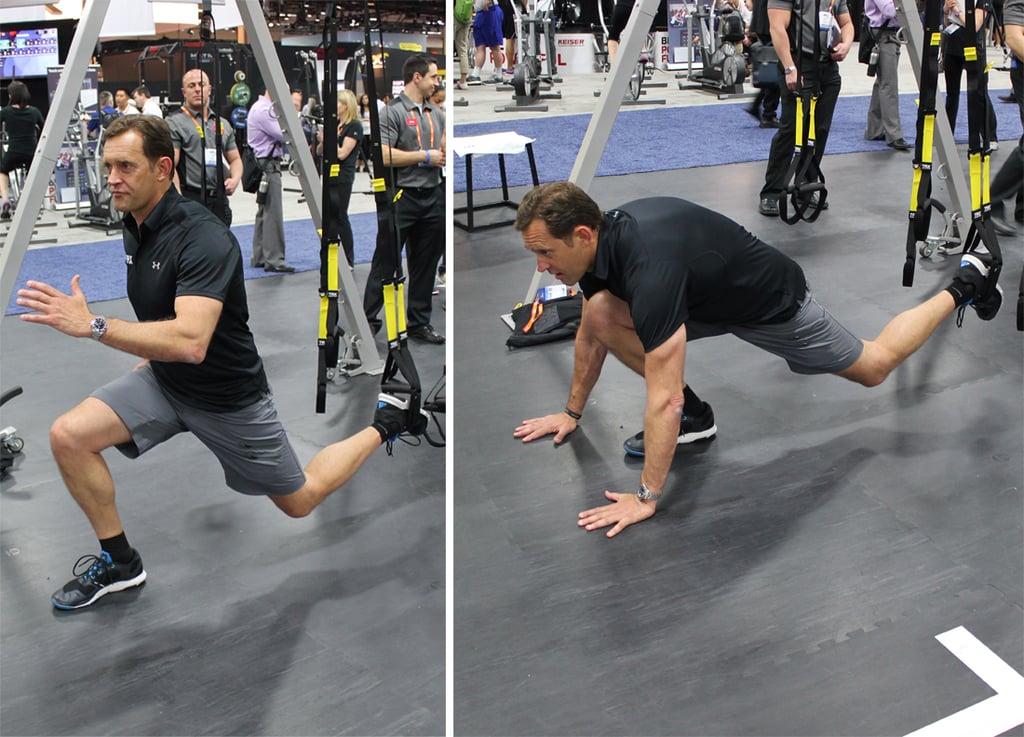 The TRX burpee is what Randy calls his "desert-island move"; it's a dynamic total-body move that is done quickly for major cardio.
While standing, suspend your left foot in a TRX strap behind your body, and move forward to position your body so that your suspended leg is stretched a little but your knee is still bent.
In a quick motion, bend your right knee and lower down into a reverse lunge; continue to lower down and place your palms shoulder-width apart in front of you.
Keep scrolling for more of the move.
Photo: Leta Shy