Take a City Walking Tour to Burn Calories and Sightsee
City Walking Tours: The Perfect Fitness Staycation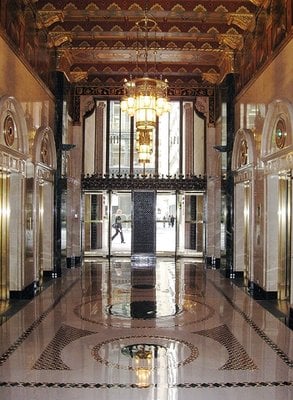 The office building that houses Sugar HQ is a bit of a historical and architectural landmark. Built in 1926, it's an example of French Romanesque architecture and is also the location of Sam Spade's fictional office in the Maltese Falcon. About once every few weeks, it's a stop along a San Francisco architecture walking tour. A group of tourists squeeze into the building's lobby to learn about its history and take pictures of its painted ceiling and marbled floors. In total, the tour takes two hours and keeps everyone moving up and down San Francisco's famed hills.
Inspired by what I saw happening in my office building, I decided to sign up for Gold Rush City, one of 90 free walking tours offered by San Francisco City Guides. It was nothing short of amazing — an engaging mini history lesson that also kept me outside and active. I've since gone on three more, with plans to keep going until I mark all the tours off of the list.
This weekend, grab a friend, partner, or go alone on a walking tour of your own city. Most urban areas host them for free, which you can find by doing a simple Internet search. Or you can design your own — start by picking a theme or neighborhood and go from there. Research buildings and events that might be points of interest, or check online to see if there are any guides that you can download. If your city has a historical society, they may also be able to help when it comes to designing a fun walking tour for you. Walking tours are a really great way to keep active on the weekend, and it's always fun to be a tourist in your own city!