Taking Diet Supplements to Lose Weight
Have You Ever Taken a Dietary Supplement to Lose Weight?
Losing weight is no easy task. It takes time to find the right combination of willpower, diet, and exercise to work for yourself, so it's no wonder that there's no end to products that promise to help you out. Anything from Snooki-endorsed Zantrex to tasteless, calorie-less fiber that fills your belly without adding calories are currently on the market touting fast results for dropping pounds.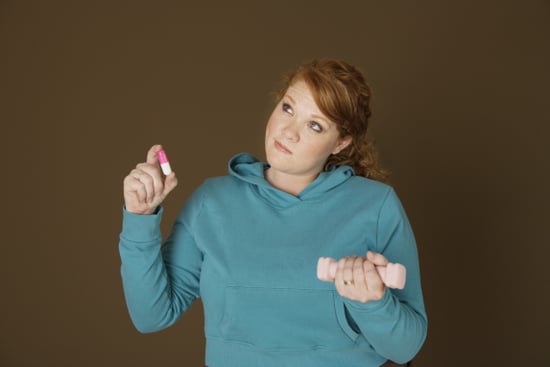 Taking dietary supplements carries certain risks. For one, they aren't FDA-approved and can contain unsafe ingredients, and for another, you could just be wasting your money on buying expensive pills that aren't effective (one of the main ingredients in Zantrex, for example, is just lots of caffeine). Have you ever tried them?