Talking While Working Out
Are You a Treadmill Talker?
I have two workout buddies, one I work out with during the week and one on the weekends. My weekday buddy and I chat while walking to the gym and getting ready, but then we divide and conquer once it's time to work out. We both put in our headphones and go at it in silence. My weekend friend and I spend the first 20 minutes or so on side-by-side treadmills, StairMasters, or ellipticals catching up on life before splitting up to do our separate workouts.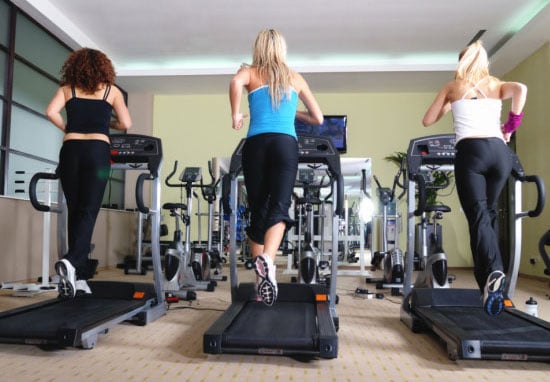 To talk, or not to talk? Personally, I don't have a major preference either way. It's definitely easier for me to focus on pushing myself when I'm not trying to chat in between breaths, but it also passes the time quicker — time flies when you're having fun, right?
What kind of workout partner are you?