Team USA Leads the Pack In Medals by Nation
A Strong Start For Team USA
After the tragedy that struck the Olympic games on Friday, I was unsure if the remaining athletes would be able to recover; I choked up just seeing the Georgian team in the opening ceremony. But even in the worst case scenarios, the Olympic spirit carries on.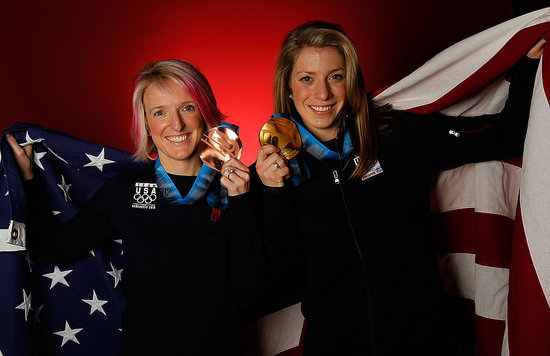 I know I might be putting the cart before the horse but Team USA is off to an amazing start. As of Sunday night we've earned the most medals by nation — six in total. Our closest competitor is Germany, which currently has four medals. What is even more exciting is that two of those medals were won by a pair of awesome ladies — Hannah Kearney and Shannon Bahrke — who shared the podium together in women's moguls. Hannah was lucky enough to swipe the first gold medal for Team USA!  Shannon didn't do too shabby either, capturing bronze in the freestyle skiing event.
Shannon and Hannah weren't the only Team USA athletes to share a podium together. On Sunday, speed skaters Apolo Ohno and J.R. Celski earned a silver and bronze respectively in the men's 1,500 meter. It was an exciting victory to watch because most people expected the dominating Korean team to sweep the event, but when two of its skaters crashed in the final lap, the path was set for Ohno and Celski.
Rounding out the Team USA medal collection are Bryan Wilson who won bronze in men's moguls and Johnny Spillane who won silver in Nordic combined. Spillane is the first American to ever win a medal in the Nordic combined and came within a second of winning gold.