Techniques For Running
Challenge Your Run: 4 Training Techniques Every Runner Needs
Whether you're a beginner or have a few marathons under your belt, every runner can benefit from a little extra training. Here are four techniques to incorporate into weekly workouts that will make you stronger, faster, and more efficient on your feet.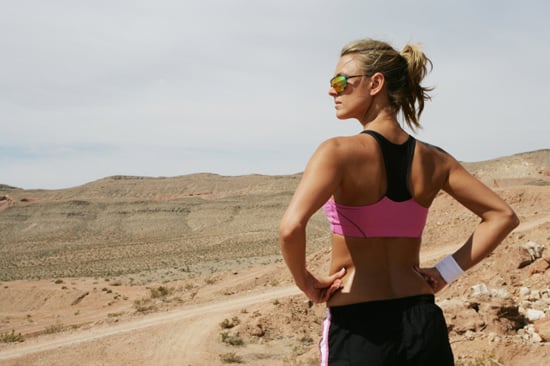 Intervals
Running at a consistent pace is great for longer training runs, but make workouts more intense by doing intervals. By alternating between running a few minutes at a moderate pace and throwing in bursts at a quicker pace (or even sprinting), you'll burn more calories, build endurance, and become a faster, stronger runner. Not to mention, intervals have also been proven to fight belly fat. Here's a 30-minute treadmill interval workout for you to try.
Hills
Doing hill work on inclines targets your thighs, calves, and booty, so aside from giving you the tight tush you always wanted, your stronger lower body will make you a faster, more efficient runner. Doing hill work also burns more calories and strengthens the calves which is one way you can help prevent the dreaded shin splints. Here are tips for incorporating hills into your run.
Negative Splits
If you want to shave minutes off your race time, incorporate negative splits into your training. This technique involves running the second half of a run at a faster pace than the first half. Conserving your energy in the beginning of your run and allowing your muscles to warm up helps you comfortably increase your pace on the second half of your workout, improving your overall time. Want to know more? Learn more about negative splits here.
Tempo Runs
To increase your speed, practicing running at a faster pace is a must. Tempo work involves running slightly quicker than your normal, comfortable pace for a steady period of time. You'll know it's the right speed if you can sustain it without struggling. This is easier to do on a treadmill, since you can set your desired speed and just go, but if you prefer running outdoors, use a heart rate monitor or running app to help maintain your pace. Since you should do this running technique every week or so, learn more about tempo runs here.