Terry Richardson's Equinox Campaign (Pictures)
Terry Richardson's Campaign For Equinox: Cool or Not?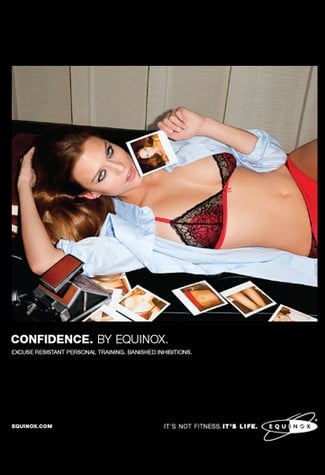 Terry Richardson has done it again: the in-demand photographer's shots for Equinox's latest ad campaign are nothing short of risqué. Always the boundary pusher, Richardson did not depart from his usual aesthetic: scantily dressed models shown in sexually suggestive poses. For those unfamiliar with Richardson's work, he's the photographer behind the controversial GQ Glee cover, which had opponents using words like "pedophiliac," "pervy," and "gross." He is also not without personal controversy: Richardson has had sexual misconduct allegations brought to him by several models he has worked with. While Richardson maintains that the allegations are false, he did admit in a 2004 New York Observer interview to stripping down while working to help his models feel comfortable, as well as other questionable work behavior. Fans of Richardson cite his signature aesthetic and ability to take risks. Of the campaign, Equinox's creative director, Bianca Kosoy, said, "His signature gritty flash photography makes the viewer feel as if he or she has just witnessed a private moment or was let in on a little secret."
Without a doubt the Equinox ads are definitely eye-catching, which is the hope of any successful ad campaign. It just remains to be seen if Richardson's photos will work in Equinox's favor — what do you think?