Tetanus Shots Are Recommended Every 10 Years
When Did You Get Your Last Tetanus Shot?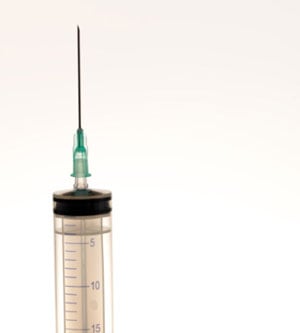 Do you remember getting a tetanus shot as a kid? They were so painful. When explaining why a tetanus shot is important, people always mention stepping on a rusty nail. Apparently rusty nails aren't the only things to worry about. Tetanus is a disease caused by bacteria that live in dust, animal waste, or soil. If you get a cut, burn, splinter, puncture, insect bite, or any other break in your skin, your wound can become infected with these bacteria. When the bacterial spores multiply in your body, they create a poison that affects your muscles and causes uncontrollable spasms. It can even affect your breathing and result in death. Yikes!
As a child, you most likely were vaccinated by the time you were 6 years old. Every 10 years after that you should get a booster shot. Since I'm sure many of you are walking around barefoot this Summer, I was wondering . . .