Thanksgiving Day Workouts
Will You Exercise Before Your Big Feast Tomorrow?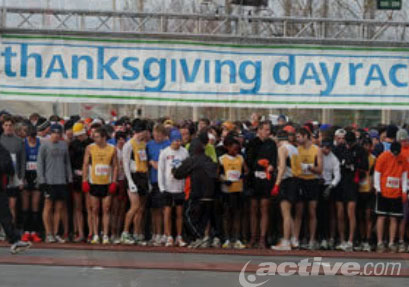 A long hike, a road race, or a yoga class — these are my three options for working out before sitting down at my T-day dinner. I love a Turkey Trot (you can find one near you at Active.com), but hiking is an activity the entire family can do together. However, yoga makes me so relaxed, which would be great before heading into the kitchen for a day of cooking.
What about you?