Thanksgiving Diet Tips From Kimberly Snyder
Nutritionist Kimberly Snyder's Thanksgiving Advice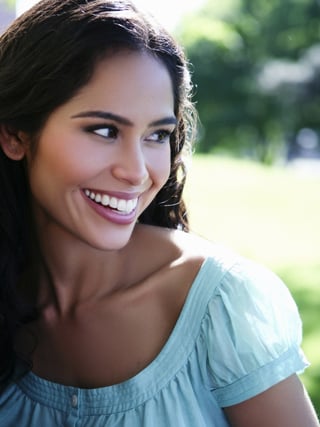 Thanksgiving dinner is all about decadent dietary splurges, yet if weight loss or weight maintenance is on your mind this Thursday, there are still ways you can have your stuffing and eat it too. We asked Kimberly Snyder, a celebrity clinical nutritionist and the author of The Beauty Detox Solution, what she recommends you should load onto your Thanksgiving plate, so you can feel good about your dietary choices.
Here are Kimberly's three tips:
"You can enjoy the heavier foods at Thanksgiving, since it is a special meal and time of the year, but be sure to still load up on veggies. They will act as a natural form of portion control for the heavier foods."
"If your family or friends do not usually serve salads or veggies, offer to make or bring some. Try to include green, non-starch baked veggies such as zucchinis, broccoli, or cauliflower."
"Sweet potatoes, full of beta carotene and fiber, are a more nutritious choice over white bread, sliced breads, or buns that may be on the table. It is a good idea to load up on sweet potatoes, and skip all the bread."
If you end up overindulging after all and are looking for a quick way to get back on track, Kimberly recommends her Glowing Green Smoothie to jumpstart your metabolism.
Source: Lenka Drstakova