Time Limits on the Treadmill
Do You Obey Time Limits on the Treadmill?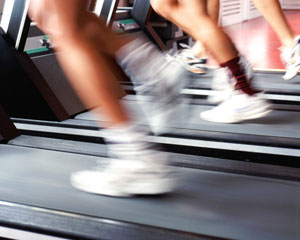 When I worked from home, I'd take a late morning break to join my workout buddy at the gym. It was a great time to go because the cardio machines were never full and there never was a wait.
These days when I go peak times I sometimes have to wait to hop on a treadmill. So when it's my turn and the gym is super busy I make sure I don't overstay my welcome and stick to the 30-minute rule. But I admit that although I usually keep my cardio workout close to the half-hour mark, I don't always keep the keenest eye on the time if the people for waiting for machines are out of my line of sight. Do you get off when your time's up?