Tips For Becoming Vegan
Tips For Becoming Vegan and Eating a Plant-Based Diet
When done right, following a vegan diet can have you feeling clean and re-energized. If you've thought about trying this plant-based diet out for yourself, it's important to first consider a few things before adopting it wholeheartedly. Things like your current food intake or any allergies can play a part in how a vegan diet works in for your life; make sure to keep the following in mind as you prepare yourself for the change.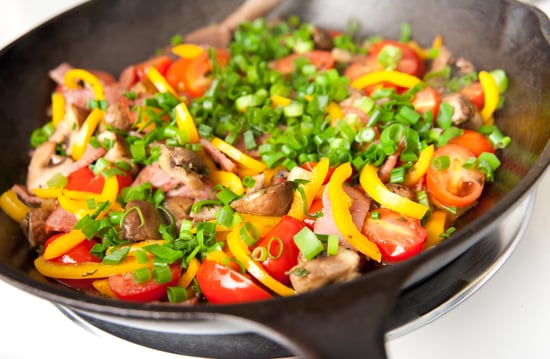 Do your research: It's important to know the extended list of a diet's dos and don'ts before committing yourself to its style of eating. When it comes to being vegan, it's not just about tofu and fake cheese. Typical foods allowed on a vegan or plant-based diet include legumes, whole grains, nuts, seeds, fruits, and vegetables. There are also a variety of dairy substitutions to choose from such as soy milk, which can provide extra protein into your meat-free diet.
Start slow: It's sometimes easier to adapt to a new diet by easing into the changes. Start by going vegan on Meatless Mondays, and gradually increase it until you are eating plant-based every day. By building up to the diet, you won't feel as restricted, since it develops more as a lifestyle choice than a forced, abrupt change. If you aren't already a vegetarian, then start by first eliminating meat from your diet to see how it feels. Once you are comfortable with that, strive to eliminate dairy.
See more tips on making a change to a vegan lifestyle after the break!
Keep food allergens in mind: Plant-based diets can have energizing effects on the body, but make sure your new eating plan is realistic. If you have a gluten intolerance or are allergic to a number of vegan protein sources like soy or nuts, then you may want to reconsider whether it's the best diet for you. While still wholly possible, it will take more thought and effort on your part to get an adequate amount of nutrients while balancing an animal-free lifestyle and food allergies.
Think about the why: Whether it's weight loss, a more natural diet, or ethical reasons, pinpoint the reason you want to make the lifestyle change. From there, do your research to discover if a vegan diet will help you on your way.