Tips For Being Healthy on the Weekend
How to Stay on a Healthy Track This Weekend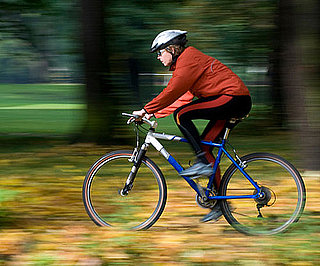 Even if you know how to maintain your healthy lifestyle no matter what day of the week it is, busy weekends can get the best of any of us. In the midst of taking care of the kids, going out with friends, or just running errands, your health may take a backseat. So here are three great tips to keep in mind this weekend.
Get in a long social workout. Weekends are the perfect time for a longer workout like a hike or bike ride. Or, go with friends and take a class you've been eyeing. Mixing exercise with socializing means you can spend quality time with friends and family without having to give up your fitness routine.
Make your drink last. If you're headed for a night on the town, keep in mind these tips on limiting your drinks, like ordering a wine spritzer instead of wine to make the drink last longer or ordering a drink meant to be sipped. This way you can still enjoy your night out with the girls without all the empty calories.
Eat a healthy snack before a big restaurant meal. Eating a small but filling snack before going out will help with your hunger and also keep you on the right track at the restaurant so you won't order too much.