Tips For Biking on Vacation
Pack Your Pedals to Bike at Your Vacation Destination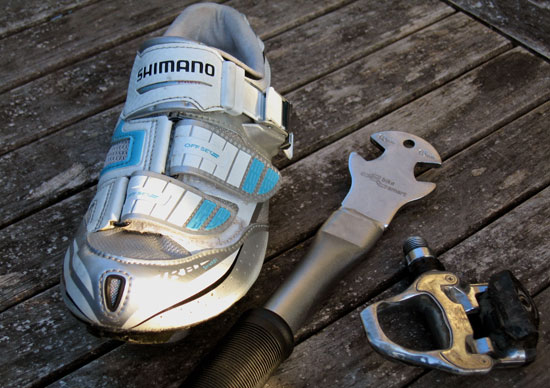 I love a beach vacay, but after two days of lounging on the sand I am itching to move. Many beach towns have bike shops that rent to tourists, but I give the beautiful (and heavy) cruisers a pass and rent a road bike — at some stores you can arrange a rental for an entire week. Almost as important as packing your cycling shorts (riding with a chamois keeps everyone happy) is to bring your shoes and pedals; they are a set and literally made for each other. And there is no guarantee that the beach-town bike store will have pedals to match your cleats.
You can remove your pedals yourself with a pedal wrench (one costs anywhere between $15 and $25). Just remember the pedals are threaded differently; the right one is removed counterclockwise and the left side pedal removed clockwise. Not into DIY bike maintenance? Your hometown bike shop can help you too for a minimum labor charge around $5. Only thing is, you will have to drive or walk your bike home, unless you have an extra set of pedals to spare. If you have room in your suitcase, pack your seat too. I have found rental bikes can have mighty uncomfortable saddles. Be sure to check out Map My Ride for routes at your vacation destination.
Do you ride while you're on vacay?