Tips For Eating Mindfully For Weight Loss
Two Easy Changes For Better Eating
We all know slowing down at meals helps our brains register that we are full before we overeat, but besides putting the fork down, you should also go one step further — try "meditating" while eating. Studies have found that relishing your food by putting the fork down, stopping the chitchat, and focusing on its taste and texture can help you appreciate your food so you'll eat less of it.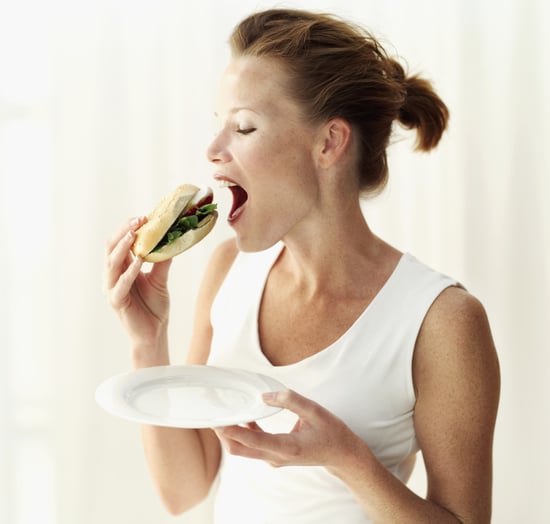 So, how can you make a change for the better? We've got two ways to help you eat less food, slowly, after the break.
Eat filling foods: If you go with foods that fill you up, you'll feel satisfied that much quicker. Incorporate these filling foods into your diet and stay hunger-free.
Slow-eating tactics: Mindful eating means no eating on the go or eating in front of your computer. Find out more tips for how to eat more slowly here.