Tips For Going to the Gym For the First Time
Gym Tips For Newbies
It's crowded at the gym right now. Folks are making good on their New Year's resolution to get fit, and gyms are responding in kind by slashing enrollment fees. For longtime gym rats, this influx of new members is both good and bad. We love seeing people get healthy, but when newbies don't know proper gym etiquette, it's kind of annoying. Luckily, the gym code of conduct is easy enough.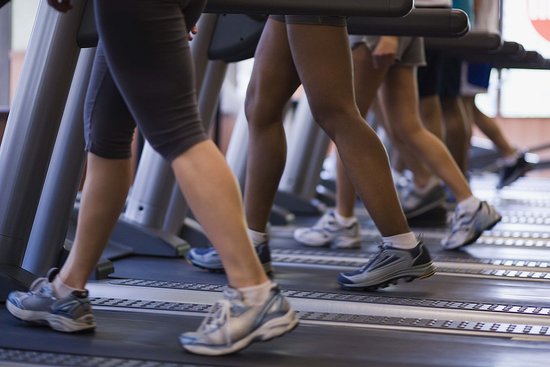 Always clean equipment properly — The gym is a breeding ground for germs; do your part by thoroughly cleaning any equipment you use. Make sure to use a clean towel and disinfectant, and wipe down everything that your body came into contact with. We also make it a habit to wipe down machines before using them. Viruses and superbugs can linger on gym equipment, and there is no way to know that the person before you cleaned the machine that you're using.
Honor machine time limits — Every hour seems to be a peak hour at the gym right now. Don't piss off another member by being a treadmill hog. If people are waiting for equipment, make sure that you adhere to your gym's posted time limits. If 30 minutes just isn't enough time for your workout, choose a less popular machine to work out on instead of the treadmill or elliptical. If you're dealing with a treadmill hog, don't hover. Ask them nicely to honor the machine time limits or get someone who works at the gym to do it for you.
Err on the side of caution with other members — It's great making friends at the gym, but don't overdo it. Not everyone likes to have their ear chatted off (especially in class), and unsolicited advice is usually frowned upon. Along these same lines, don't stare at people, gab loudly on your cell phone, or sing along with your iPod.
Practice proper hygiene — Since gyms get hot and sweaty, they also get pretty smelly. Make sure the clothes that you're wearing are clean and don't be afraid of deodorant. Also, leave off any strong perfumes or scented lotions since other members might be allergic. Practice proper hygiene in the locker room and make a point to be tidy since it's a shared space.