Tips For a Healthier Brunch
8 Tips For a Healthier Brunch
Weekend brunch is one of my favorite meals, but with all the deliciously decadent foods to choose from, like a Belgian waffle smothered in maple syrup and whipped cream, it's easy to overindulge. To avoid having to spend the entire afternoon in a coma on the couch, here are some tips for making your weekend breakfast as healthy as it is satisfying.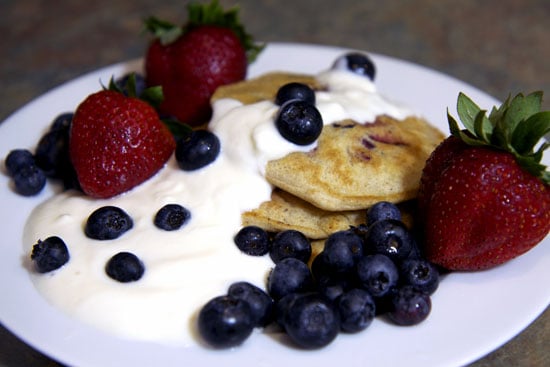 Load pancake batter with fruit: Mix in at least three different kinds of fruits such as blueberries, raspberries, cut-up cherries, apples, or bananas. With all that fresh, warm fruit, you might even skip the maple syrup.
Don't stop at oatmeal: Any cooked grain makes a hearty and satisfying breakfast. Cook up some brown rice, farro, quinoa, polenta, or millet and add yogurt, nuts, and fresh fruit.
I'm just getting started, so keep reading to check out my other tips for a healthier brunch.