Tips For Healthy Travel This Holiday Season
Healthy Travel Tips: Don't Be a Sick Turkey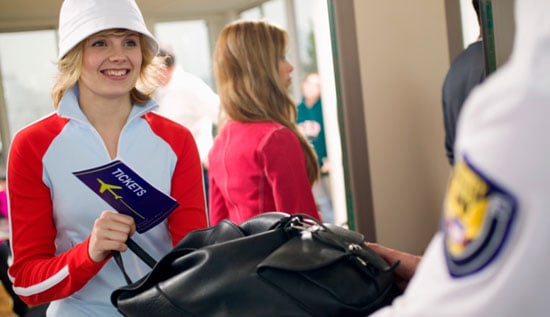 I don't much like to compare myself to bovine creatures, but when it comes to traveling at the holidays, I can't help but feel like a hot iron rod is coming to brand my gate number on me in the security line. I'm just hoping I don't manage to get mad cow disease on my way to grandma's house. That may be a stretch but I genuinely do hope I can avoid any sort of illness — common cold, flu, or stomach bugs be gone. To safeguard myself from my neighbors and their potential bugs, I'm pulling out all the stops to stay as squeaky clean and healthy with these few tips:
Wash hands frequently and/or carry hand sanitizer.
Carry extra ziplock bags in case of emergency. They are helpful for collecting trash and can help prevent leaks in your bag.
Buy water or refill an empty bottle at the airport to stay hydrated in flight.
Pack extra healthy snacks so you don't load up on cheesy crackers and cookies.
Bring a small medicine bottle of basic items — aspirin, stomach soothers, gas relievers, and lip balm are some common essentials that can come in handy.
Want to see the rest of the tips? Just
.
Bring a good book or crossword to keep your mind rested and at ease.
Download a good mix and relax.
Bring an extra jacket or sweater in case you get chilly or have to fend off germs from ailing co-passengers.
Strike up a conversation with the person next to you — it helps the time go by faster and will have you stressing less.