Tips For High Intensity Workout
Fit Tip: End Your Workout on a High Note
By the end of my workout, usually all I can think about is what I'll be eating as soon as I leave the gym. While I can't wait to give my body a rest, I also love adding one last push to my workouts before calling it quits. Making myself increase my intensity, when I know I'll be sitting pretty in just a few minutes, motivates me to end on a high note.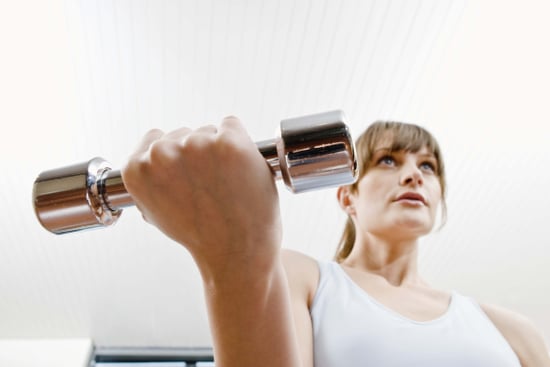 Like HIIT, or high-intensity interval training, increasing your energy output for just a few short minutes at the end is a fun, challenging way to push yourself to accomplish much more during a workout than you may have thought, all while burning major calories.
Whether or not you're doing a HIIT workout, you can still give it your all when the end is near. Go all-out for just a few minutes with these other high-intensity workout ideas after the break.
Hold your pose: Your workout's winding down and you can't wait to be finished. Why not tack on an extra minute to your workout to hold a muscle-burning pose? Challenge those muscles by holding a hated-but-effective move (think plank, squat, or lunge) longer than you usually would.
Sprint to the end: Wrapping up your daily jog? When the end's in sight, give it your all. You'll be done faster, burn more calories, and appreciate that you've reached the end that much more!
Go all-out on a shorter workout. Sometimes, you don't have the time or the desire to spend an hour at the gym. If you've only got 10 minutes to exercise, it's not just about ending strong; it's about maintaining a high intensity throughout your entire workout. You'll get in and out and may be surprised by just how many calories you can burn in such a short amount of time.