Tips on How to Get Rid of Foot Odor
Rx For Smelly Feet: Vodka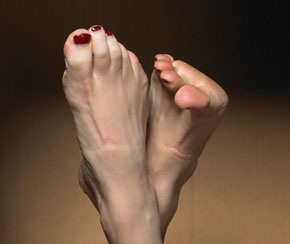 Sometimes stinky feet are a way of life for workout junkies. Instead of tossing out your running shoes or scrubbing toes until they're nearly numb, I've got a little tip that will have your soles smelling squeaky clean.
Steal a bottle of vodka from your liquor cabinet and douse a cotton ball with the clear liquid. Rub it over your tired dogs and let the alcohol do its trick. Get in between your little toes with a vodka-drenched Q-tip. While you may be tempted to pour yourself a cold 'tini, please resist the urge to put an olive on your pinky toe.
If you have any tricks for taming foot odor, please share them in the comments section below.