Tips For Long Runs
Your Long Run Plan: Eat a Lot, Take It Easy, and Have Fun
When it comes to marathon training, nothing can be more daunting than that weekly long run. In the midst of marathon training myself, I asked running coach and Sports Club/LA trainer Ben Hwa for his best advice for tackling a long run; here are his tips to keep in mind the next time you're gearing up for that 18-miler.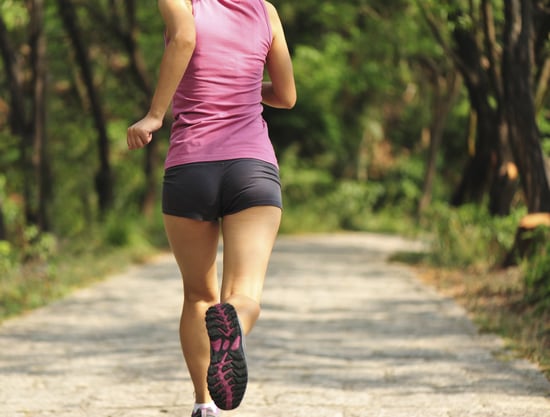 Go easy: "The purpose of the long run is obviously to run long! Don't try to race yourself and attempt to figure out what you can possibly run for the race distance. Build endurance and learn what running (or being on your feet for that matter) for the duration feels like," Ben says. Don't worry about your pace; you can focus on that when you do your interval and tempo runs during the week.
Eat more: Marathon training takes up a lot of your time as well as a lot of your energy, so make sure you have enough fuel to get you through those long runs. "Eat a lot," Ben advises. "If you're going to be exercising for a few hours, it's imperative to have enough energy stores to make the distance. If your stomach can handle it, it's much better to be in a calorie excess than deficit."
Have fun: Fitting in a long run every week can start to feel like a chore, but it shouldn't. Focus on making it fun instead of trying to hit a certain time, Ben says. "[It's] hard enough just to finish the darn thing. Don't make it even more difficult by trying to run it as fast as possible."