Tips For Maintaining Weight Loss
5 Ways I've Stayed Motivated After Hitting My Goal Weight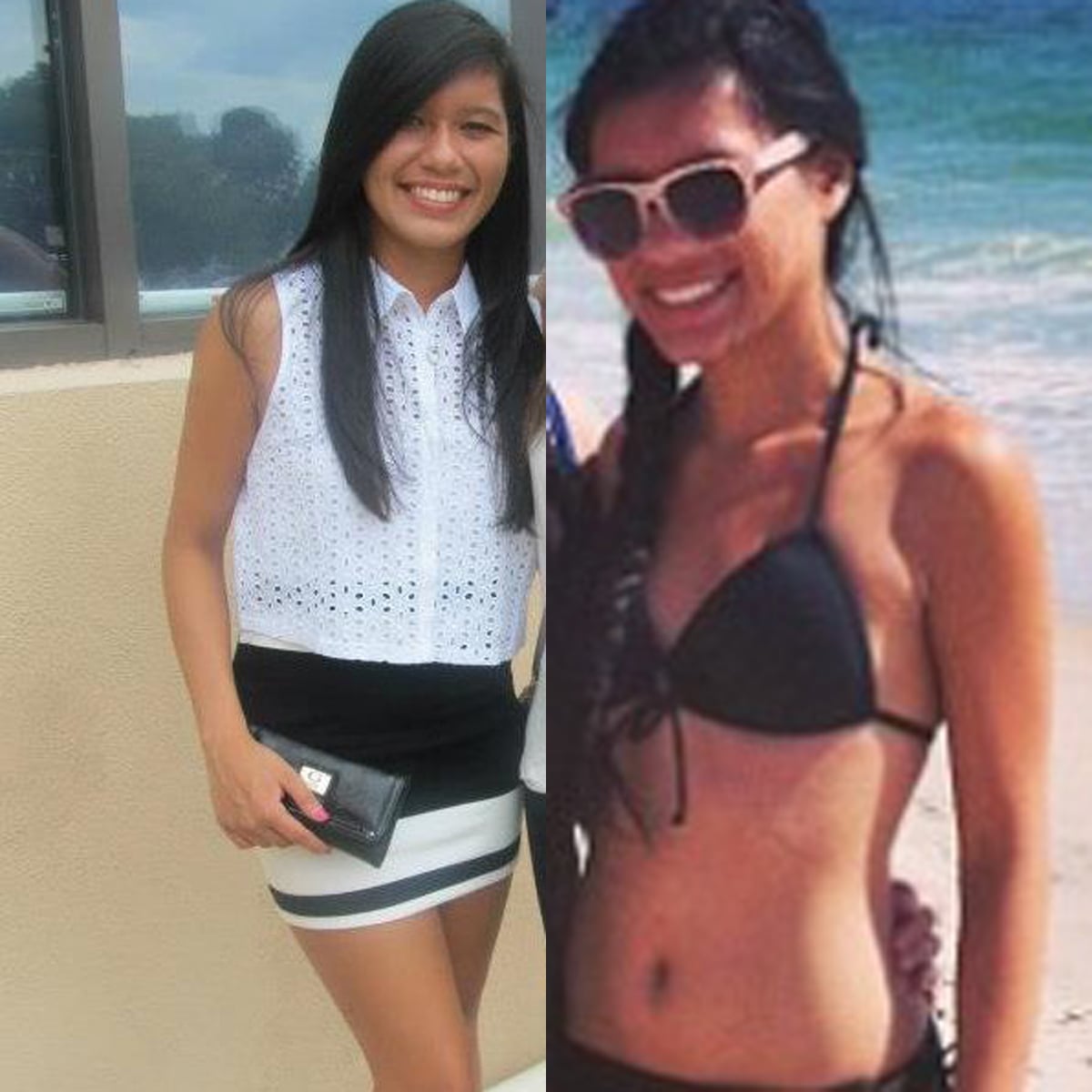 The author before and after, from left to right.
During my junior year of college, I made a resolution to lose 20 pounds. It was a familiar story: fresh out of a toxic relationship, I was sick of feeling crappy about myself and looking for a change. Admittedly, part (most?) of my goal at the time was fueled by the "revenge body" factor — I'd wanted to show my ex "what he was missing."
Flawed logic aside, I took the challenge head on.
Fast-forward a year — good things take time — and I'd hit my goal. Months of diligent clean eating, weekly Blogilates, and occasional fasted cardio had paid off. I'd even gained a little muscle, and my skin became clearer!
That was five years ago, and I've since been able to keep the weight off by focusing on new motivators. Here are five ways I've helped myself stay on track in fitness and wellness after hitting my goal weight.
Trying New Workouts
I would have never cared about this before embarking on my weight-loss mission years ago — my only concern was losing weight for aesthetic reasons. Like many, I'd found cardio via treadmills and ellipticals a total bore but nevertheless a necessary evil in order to keep fit. I shunned weights and machines, afraid of becoming "bulky."
Little did I know that I didn't have to continue doing workouts I didn't even particularly enjoy (revelation!) to stay fit, nor that lifting weights wouldn't automatically transform one's body into The Rock's overnight. Once I learned this, I ventured out of my comfort zone to try new workouts I found more fun, and I continue to do so to keep myself motivated to stay on track.
This year, I'm looking forward to trying boxing and Ninja Warrior classes. Also, I'm setting a goal to improve my 5K time by five minutes! (Yeah, so I ended up accidentally in love with running . . . via buying athleisure. More on that in a sec.)
Trying Athleisure Trends
Buying fitness gear may not always translate into more motivation to hit the gym (for most of my friends, it reportedly — even usually — does not), but acquiring techwear and the right shoes actually helped make running easier and, eventually, more fun for me.
I bought a pair of Nike Free RN Flyknits (the 2017 version) after seeing a girl at the gym wearing them (her whole outfit was on point, really). They were my go-to shoes for everything outside of work (seriously, they also became my commuting shoes) and made every task, no matter how mundane, feel like a workout. I felt light and spry while grocery shopping, ready to sprint or perform box jumps at any given moment.
I also felt moved to put together cute workout outfits, which helped me want to get out and show them off. Thankfully, this energy propelled me to the gym, and soon enough I found myself hitting the treadmill, the pavement, or even a woodsy path on a regular basis. I fell in love with the feeling of crushing goals while also looking (and feeling) great. And I strove to make this feeling my new normal.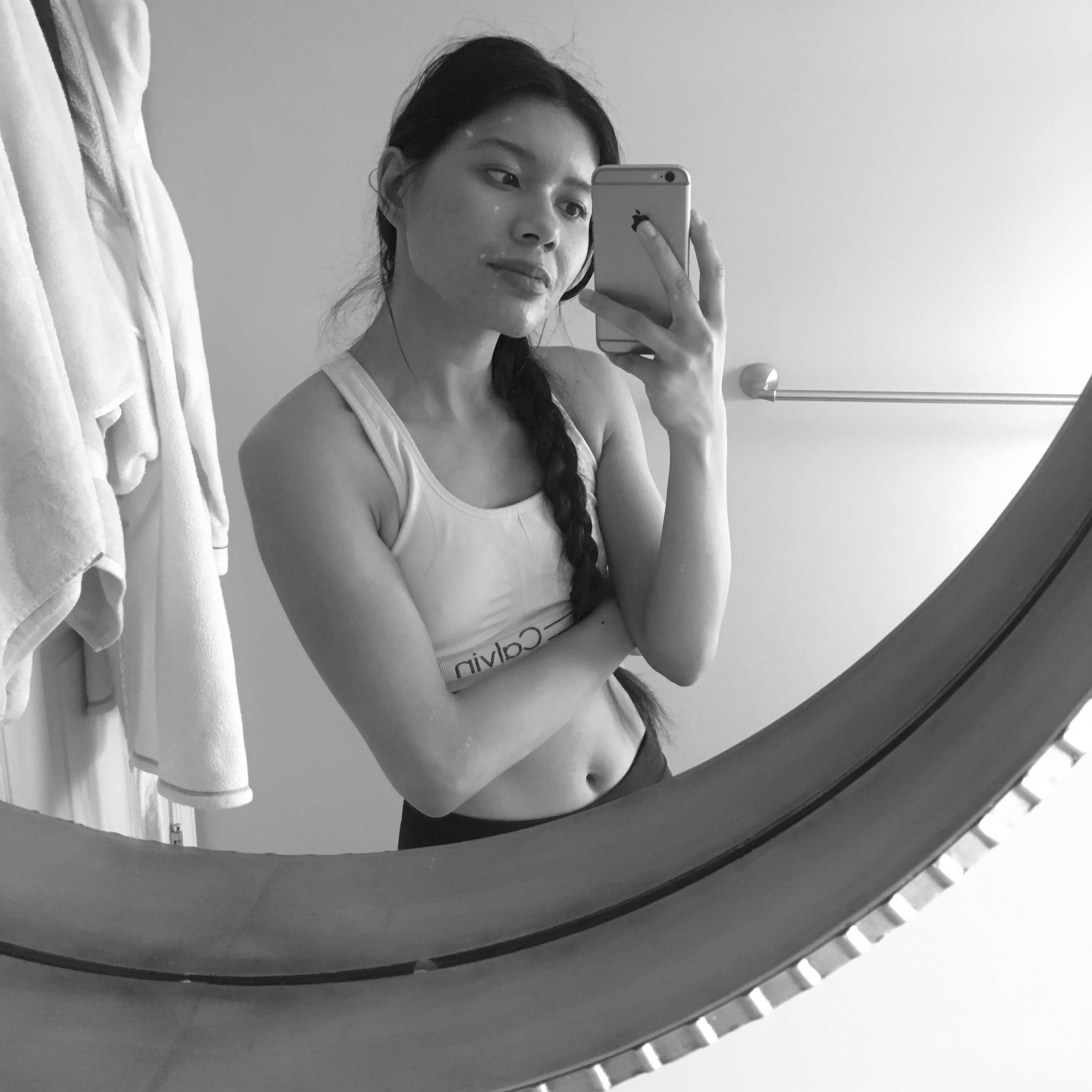 The author after losing 20 pounds and keeping it off for five years.
Tracking My Fitness Data
I was gifted with a Fitbit Alta (thanks, Mom!) and have used it, on and off, for the past few years. I can confirm that while using it to track my steps, heart rate during workouts, and even macros (you can sync the Fitbit App with nutrition- and exercise-tracking apps like MyFitnessPal), I am more inclined to make healthy choices. Plus, it's nice to track my progress in certain workouts (running time, weights, reps) to see how I've improved as time passes.
Not to mention, trackers like Fitbit and the Apple Watch can be accessorized to coordinate with gym outfits! Simply switch out the band for your color of choice. I've personally been favoring gold to match with any daily, delicate jewelry I wear during the day.
Sweating With Friends
Attending boutique fitness classes with friends or even hiking locally (or not so locally) keeps working out feeling fresh and fun. I've done cardio dance classes like Zumba and ballet-inspired classes like barre with friends, and I have felt so refreshed every time after sessions with them. I always smile and laugh a little more, too — hello, added ab workout! — when taking classes with my girls. Following up morning workout seshes with a little brunch never hurt anyone, either!
Looking Ahead
Knowing that my fitness, wellness, and nutrition habits amount to so much more than aesthetics — I want strong bones and a healthy heart, especially as I grow older — has by far been the biggest motivator for me to keep hitting the gym and making healthy choices. I manage my weight knowing that it can prevent conditions like diabetes or heart disease in the future . . . and fitting into a cute new set for hot yoga or short-term endorphins garnered from a HIIT session are just bonuses.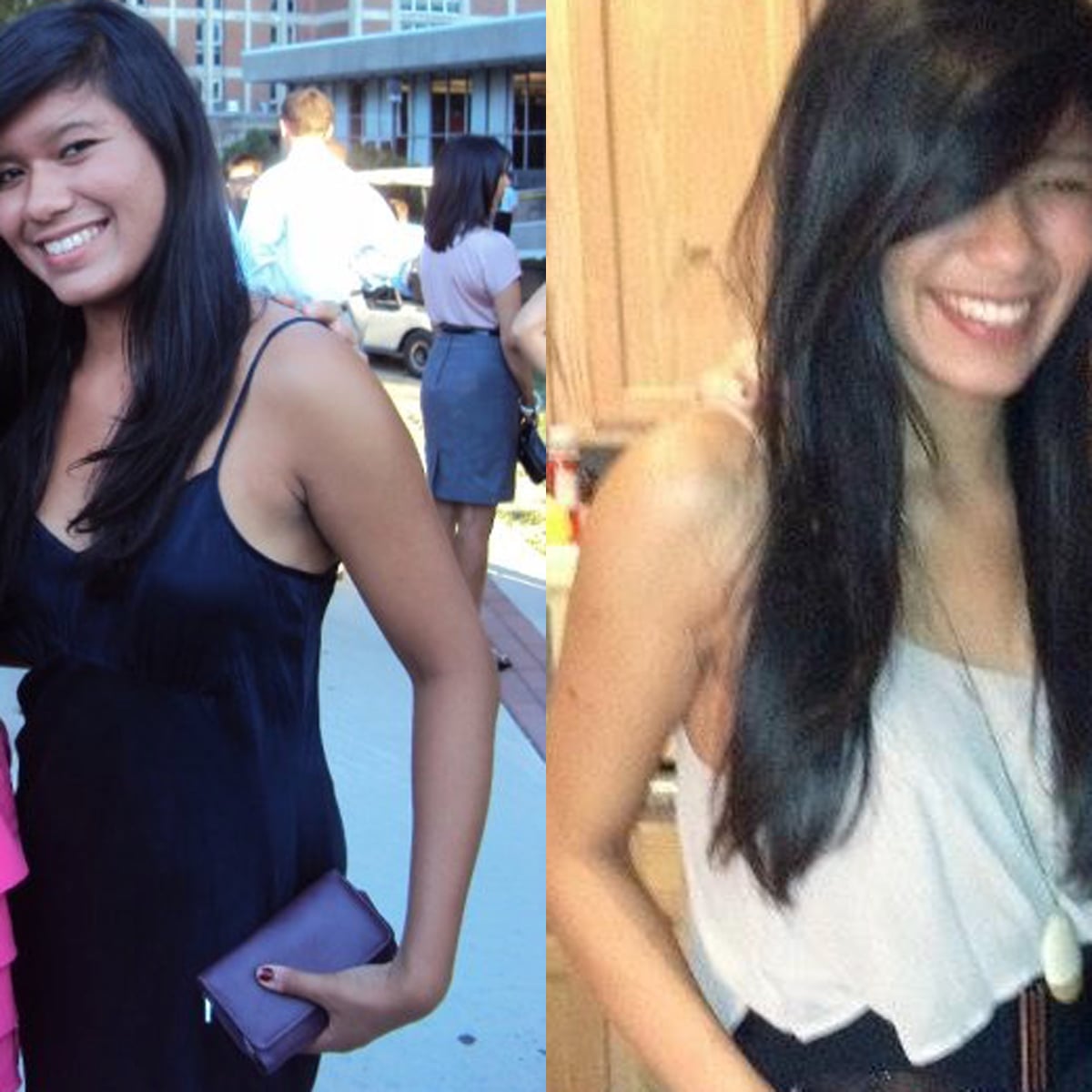 The author before and after, from left to right.
Image Source: Jessica Gonzalez