Tips on Negotiating and Evaluating Gym Memberships
Now's the Time to Reevaluate Your Gym
We may be in the midst of holiday party mode, but New Year's resolutions are just around the corner. That means that many gyms are offering discounts or other incentives to get new users to sign up.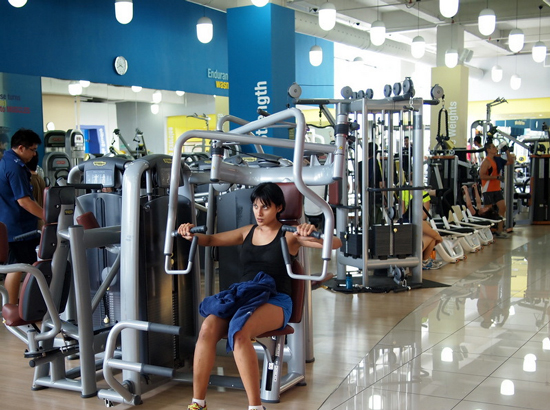 This can be a good time for existing members to negotiate a cheaper monthly fee or try out a new gym. For me, that means canceling my current gym membership. While it has all the basic requirements that I need, it's not as close to my new work location, and my monthly fee is more than I'd like to pay. Instead, I plan on testing out a couple closer gyms and taking advantage of their holiday promotions.
Ready to evaluate your own gym? Read some of my suggestions after the break.
Do your homework. With all the seasonal specials going on, now's the time to research the deals, get some free passes, and see what's being offered at other gyms in your area.
Let your gym know that you've found a better deal. If you've made up your mind to cancel because of cost, be sure to tell that to your current gym. Many times they'd rather negotiate with you than lose you as a customer.
Weigh the pros and cons. Cheap isn't always the best option, especially if you never go a day without setting foot in your gym. Decide if the perks — like free coffee, better equipment, and awesome classes — are worth the extra money for an upgrade.
Think out of the gym. If you're tired of the gym routine, make this the year you try a new way to exercise, whether it's investing in a few home gym essentials or signing up for boot camp.
Are you thinking of joining or switching gyms? What are your strategies?
Source: Flickr User cumi&ciki