Tips For Pigeon Pose
3 Tips to Calm Down in Pigeon Pose
Pigeon Pose can be tough for beginners, but challenging poses are often the ones that help the most. When you can't calm down then it's time for Pigeon; these tips will help you get grounded in this challenging posture.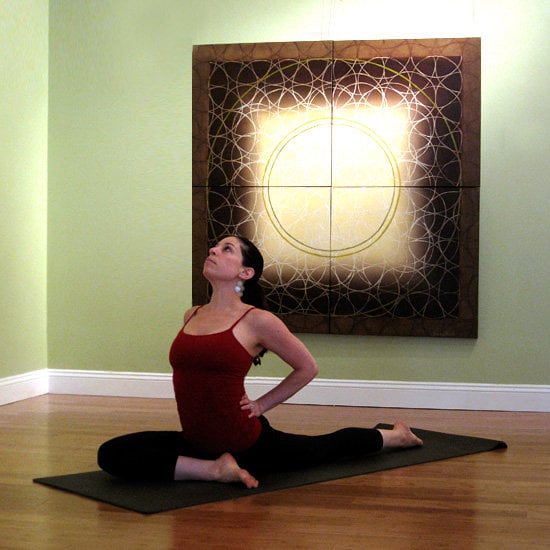 Keep your breath strong: As you begin prepping for Pigeon, draw attention to your breath, and elongate each inhale and exhale. If your body is calm from the get-go, then your muscles won't tense up and work against you when you're trying to get your bearings. It's plain, simple, and true: the deeper your breath, the easier this pose will feel.
Don't force your front leg: Having your front leg parallel to the front of the mat may not be within your body's reach yet. Don't worry so much about what the pose looks like! Concentrate on how it feels, and adjust yourself accordingly. If your hips are high off the floor, then grab a bolster or a blanket for help. Using a prop for assistance can help you get something new from a pose — regardless of their level.
Relax into it: It may sound crazy, but if you release any preconceived notions about Pigeon Pose and treat it like a pose you're more confident with, then you'll find yourself being a much happier yogi. By keeping your breath strong and not forcing your body to look a specific way, you're offering yourself permission to chill out and enjoy. Giving up the need to control everything will not only help you on the mat, but also leave you feeling more accomplished as you exit the studio.
Photo: Jenny Sugar