Tips to Run Longer
Upping Your Mileage For a Race? Keep These Tips in Mind!
There comes a time in every athlete's training regimen when it's time to flee from the comfortable and up the mileage. Whether you're a runner, swimmer, or biker there is general protocol to follow when amplifying workouts. As always, with this type of commitment, TLC between training sessions is key. From stretching to sleep, here are a few tips to keep in mind leading up to race day.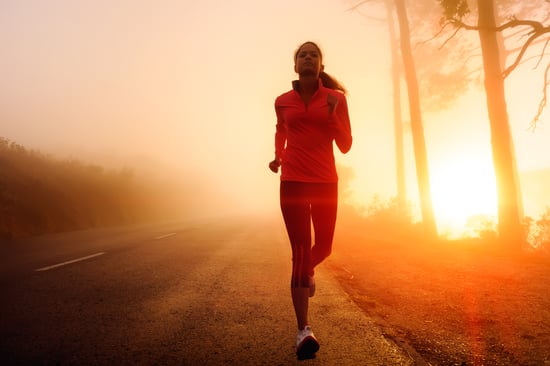 Add more stretching: Soreness comes with the territory whenever taking a workout to the next level. Rather than looking at this as a bad thing, recognize it as your body's way of getting better. To prevent injury and minimize the aches and pains between workouts, it's essential to stretch. Follow these tips to maximize your stretches before and after every workout.
Take time for TLC: If you've become serious about training, proper recovery is key to go the extra mile. Although massages seem like an unnecessary luxury, they are crucial for athletes. Not only do massages help your body recover quickly, they boost the immune system. The frequency and access to massage therapy will depend on your time and budget. But, you can also continue to foam roll or follow these tips to get similar massage benefits at home.
Increase your caloric intake: Like any high-powered machine, proper fuel is critical for you to be at your best — especially complex carbs and lean protein. To keep energy levels high and allow the body to build muscle and recover properly, pre- and post-workout fuel must be a priority. Replace highly processed foods with greens, protein shakes, and healthy gym bag snacks.
Invest in proper equipment: Increasing your mileage isn't just tough on your body, it's tough on your equipment too. For safety, make sure all your biking equipment is up to par or your running shoes can handle more than the treadmill. Over time, running shoes lose their ability to absorb shocks, properly cushion your steps, and support your arches. Before you know it, you could have easily racked up enough mileage to spring for a new pair. Aside from offering proper support, a new pair of runners can be just the motivation you need to finish strong.
Get enough sleep: Sleep is vital to maximize training and performance. Our body uses sleep, like it uses nutrition, to repair and recover. A full night's rest will leave you feeling energized each morning to be at your best and make the most of your workout.