Tips For Running on a Treadmill
3 Things I Wish I Knew Before Running on a Treadmill
Many who are new to the running scene start on a treadmill. And while it seems easy enough to just turn it on and go, there are three things every new treadmill user should know before starting out.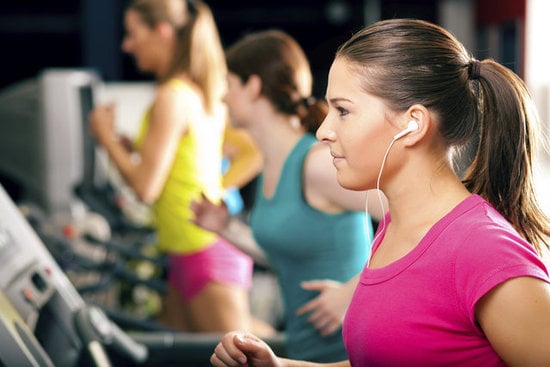 It's not the same as running outside: It's actually easier. The moving belt of a treadmill helps to propel the body with each step, allowing muscles to not work as hard as compared to running outdoors. And while a treadmill's softer surface can be easier on joints, the finite running space can alter gait and your form. To avoid injuries, focus on taking a normal stride and make sure the pace isn't causing you to lean forward, creating unnecessary strain on your lower back or knees. Check out more tips on proper running form.
The readouts are misleading: After a 45-minute run, the machine's summary reads that you burned 400 calories. Step on a different treadmill, and the readout says you burned only 300 doing the exact same workout. What gives? Unfortunately, the readouts on treadmills aren't always the most accurate, especially if you don't plug in your height and weight. For the most accurate stats, use a heart rate monitor when on the treadmill.
Don't ignore the incline: You hate hills you say? No need to pump the incline up to the highest setting possible, but zero incline on a treadmill can mimic a slight downgrade, making it one way to get shin splints, so to prevent this dreaded issue, be sure to raise the incline slightly to one or two.