Tips For Spring Running
Remember These 3 Things When Bringing Your Runs Outside
As soon as the last piles of snow have melted away and the temperatures rise, many people ditch the treadmill and head outside to the open road and fresh air. Nothing beats Spring running, but remember these three things to keep your first few Spring runs as enjoyable as possible.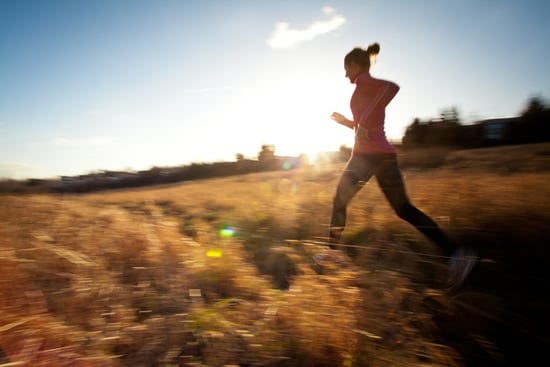 Don't forget the sun protection: The air feels amazing on your skin, but exposing it to the sun's UV rays is a surefire way to get a nasty burn. Don't forget the sunscreen, paying special attention to vulnerable areas like the back of your neck, upper back, ears, and nose. Use an SPF lip balm, and sport a pair of sunglasses that guarantees 100 percent UV protection to protect your eyes.
Don't overdo it: The gorgeous scenery outside can be so inspirational that you find yourself feeling like you can run and run and run. Even if you've been running indoors before transitioning outside, follow the 10 percent rule: never increase your weekly mileage by more than 10 percent of the previous week. Build up your mileage gradually to avoid injuries.
Ditch the headphones: Blasting your favorite running playlist in your ears might be one of your favorite things about running at the gym, but it's not safe when running outside. You want to be aware of the noises around you, whether it be a car, person, or animal coming your way. You can still listen to your tunes — just put your music on speakerphone.