Tips For Warrior 3 Pose
A Trio of Tips to Conquer Warrior 3
Warrior 3 pose can be tough for yoga beginners. But once you take flight in this challenging pose, you'll find other advanced postures don't feel too far out of your reach. Warrior 3 requires a sharp mental focus and strong balance, but with these three pointers, you can conquer the pose.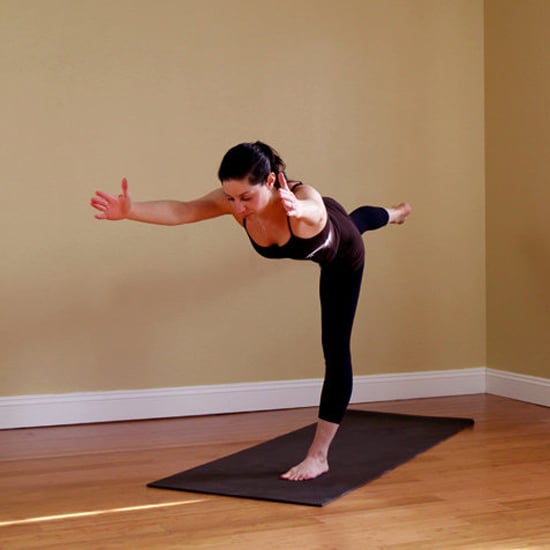 Lay a strong foundation: If you shoot up into Warrior 3 without paying attention to detail, it's inevitable — you're going to fall out of this pose very quickly. Find your center of gravity as you shift your weight onto your standing leg. Pause for a moment here. Then slowly tip your hips forward as you lift your back leg. And make sure all four corners of your standing foot are equally supporting your body's weight! If your foot is experiencing any pain whatsoever, come out of the pose and try again.
Engage your core: If your core is feeling mushy in Warrior 3, you won't be able to hold it for an extended period of time. And even worse, you could hurt your back. As you exhale into the full expression of the pose, keep your abs engaged and your breath strong. This will help take some of the pressure off your standing leg in order to stabilize the pose.
Flex your back foot: Once you're in Warrior 3, engaging your floating leg makes all the difference. Flex your back foot so your toes are pointing down toward your mat. Imagine that your heel is pushing against an invisible wall behind you. This tiny tip will make a huge difference in this pose. You'll immediately feel more stable.