Tips For Working Out in Colder Temperatures
Staying Fit For the Transition into Fall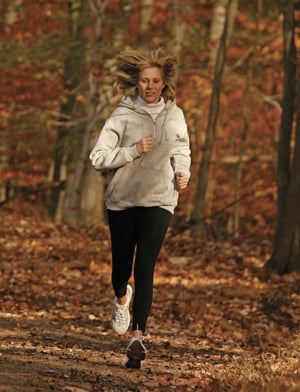 It may still be hot in some parts of the country, but I'm definitely looking forward to the cooler weather. But for those of us that are used to exercising outside, Fall temps may be a bit of a shock. Here are a few tips to make sure your transition from Summer workouts to Fall workouts won't be akin to taking a cold shower.
If you swim, start scouting indoor pools. Then when the weather is too cold to swim outside, you'll know which swim facilities are your favorite.
Start investing in warmer gear like hats, long sleeved shirts, long pants, and base layers.
Since daylight is a sparse commodity during the Fall, keep yourself safe from motorists with reflective gear or a headlamp.
Find an indoor track that you can use on the days it's too cold to exercise outside.
Start checking out some fitness DVDs that you can do at home.
If the cooler temps are too much to deal with, join a gym or fitness studio.