Tips For Workout Plan in 2012
How to Jump-Start Your 2012 Workout Action Plan
If you're the type of person who likes to set New Year's resolutions each year, then you've probably already come up with some fitness-related goals to add to the list. With the holidays soon coming to a close, it can be difficult to carve out some time to plan for the next 12 months, which is why I've come up with some easy tips to help you get your workout plan underway. Just make sure your list doesn't include some of these unrealistic resolutions, which are pretty much guaranteed to fail!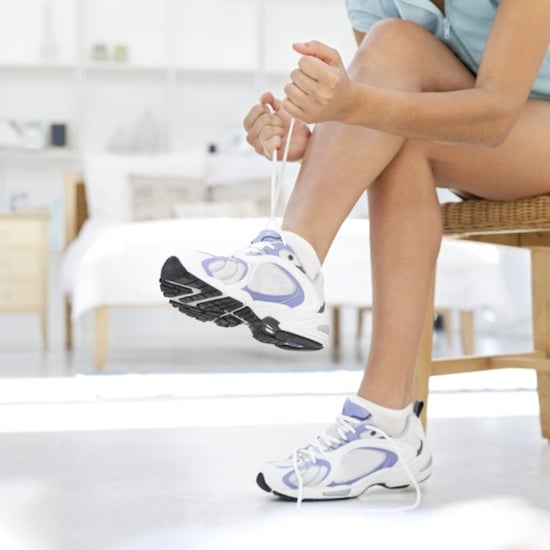 Get Calendar Crazy: Don't stress about filling in your calendar for the entire year, but what can be helpful is to plan out the next two or three months. Is there a yoga or spin class you've been wanting to try? Find the class time each week and add it to your calendar so you instantly block off that time. If you know you want to get back into running, carve some time out of your calendar for scheduled running sessions. Also pencil in marathons and anything else fitness-related that interests you and is happening in 2012.
Keep reading to check out the rest of the plan!
Make a Vision Board: Seeing is believing! Peruse through some of your favorite magazines, cutting out various words and pictures of people, landscapes or products that inspire you to be your best, healthy self. For instance, a picture of the ocean may motivate you to sign up for surfing lessons or try paddle-boarding. A photo of Lance Armstrong may remind you to get back on your bike again. Whatever it is, make sure it is positive and motivates you to get moving.
Revamp Your iPod Playlist: A new year should mean a new workout playlist, too. Put that iTunes gift card from Santa to good use and download some new, fresh, high-energy songs. A stale, outdated playlist can mean the same workout intensity, so create a brand-new fresh playlist to help get that heart rate up!
Plan Workout Dates With a Friend The holidays are all about socializing, so rather than cut yourself off from friends and family once the New Year commences, just incorporate them into your workout routine! For example, you can block off fitness dates with certain people: morning runs with Tracy on Tuesdays and Thursdays, and Zumba with Jasmine on Wednesday evenings. Commit to a plan and you'll be back in a workout groove in no time.
Spruce Up Your Closet: Did you know that a clean, organized closet can help motivate you to go to the gym? By creating a designated spot for your workout gear that's visible to the eye and easy to access, you'll be more likely to actually use it. Shoes and socks should be easily accessible as well. Keep your favorite socks and running shoes right where you can see them, so you can just grab them and go (or quickly change) before heading off to a fitness class.