Tired People Crave Junk Food, Study Says
Healthy Eating Tip: Sleep More, Eat Better
Getting enough sleep is more than just about feeling refreshed and ready for your day — catching Zs is an important factor in the battle of the bulge. The newest evidence: two studies that say we crave junk food over healthy food when we're tired.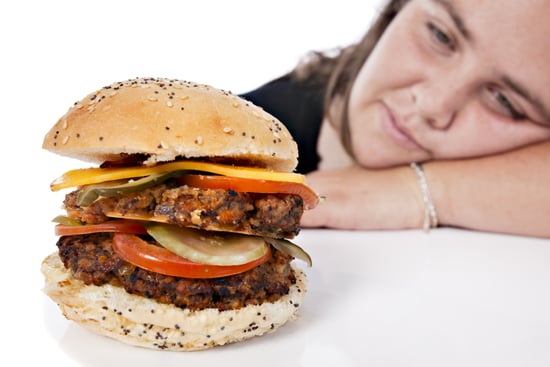 One study found that when sleep-deprived people were shown pictures of both healthy and unhealthy foods, the reward centers in their brains lit up more when they looked at photos of junk foods like chips and ice cream than healthier fare. Another study found a slightly different result: sleep-deprived volunteers had impaired activity in their brain when shown different photos of food, regardless of how healthy or unhealthy, which the researchers say can mean that making prudent eating choices when you're tired may be difficult.
Previous studies have already shown that people who don't sleep enough end up eating about 300 more calories a day than their well-rested counterparts. So if you're trying to lose weight for Summer, make sure you get enough sleep! Read our tips on how to make over your bedroom for better Summer sleep here.